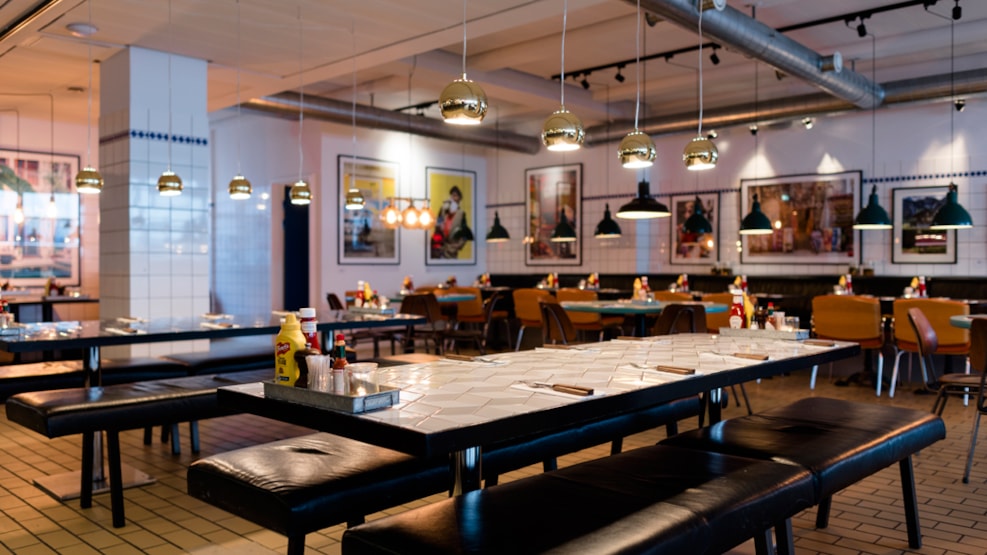 Cocks & Cows Kødbyen
The fourfold 'Byens Bedste Burger' winner, Cock's & Cows, is located at Kødboderne 9 in Vesterbro. 
If you LOVE burgers - then Cock's & Cows is the place for you!
At Cock's & Cows there is a burger for everyone. There is everything from the traditional Cheese'n'Smoke to the almighty Governator. They even got vegetarian and vegan burger alternatives as well as salads and steaks. Try one of their carefully handcrafted cocktails to accompany your burgers!
Cock's & Cows strive to be GOOD COMPANY, which is why their beef and chicken is free-range and most of the greens are organic.
Besides burgers there are lots of side orders and appetizers, which will make your saliva go ballistic – put your teeth in everything from BBQ wings, fries, onion rings to chili cheese balls.