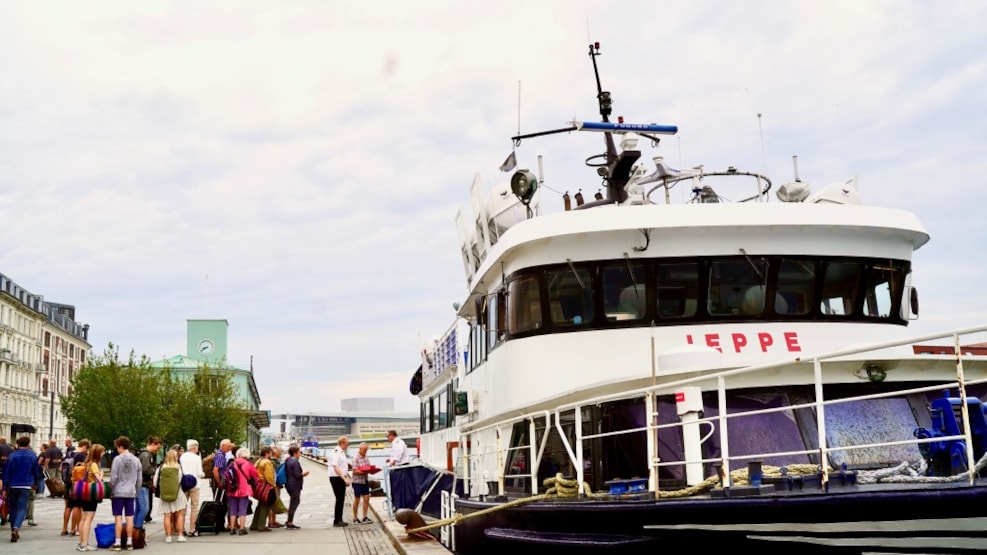 Day trip to Hven with M/S Jeppe
Take a day trip with the boat M/S Jeppe to the island of Ven. The Swedish island offers nature, culture, history, art, farm shops and its very own whiskey, only an hour and a half from Copenhagen.
Ven is known as the paradise of the Øresund Sound. The island has a state of the art museum about the Danish scientist and astronomer Tycho Brahe. The island also has its own whiskey distillery and one of the world's finest whiskey bars.
Here, you will find dozens of artisans and beautiful farm shops, along with good restaurants and cafes. Transportation around the island is by bicycle, horse and carriage, tractor, bus or on foot.
M/S Jeppe sails from Nordre Toldbod 18-24 in Copenhagen almost daily throughout the summer. You spend just over five hours on Ven. If you fancy staying a night or two on the island, there are many different options for this. Read more about Ven at VisitHven.dk. It is recommended to book your boat tickets in advance. Read more at https://www.visithven.dk/.