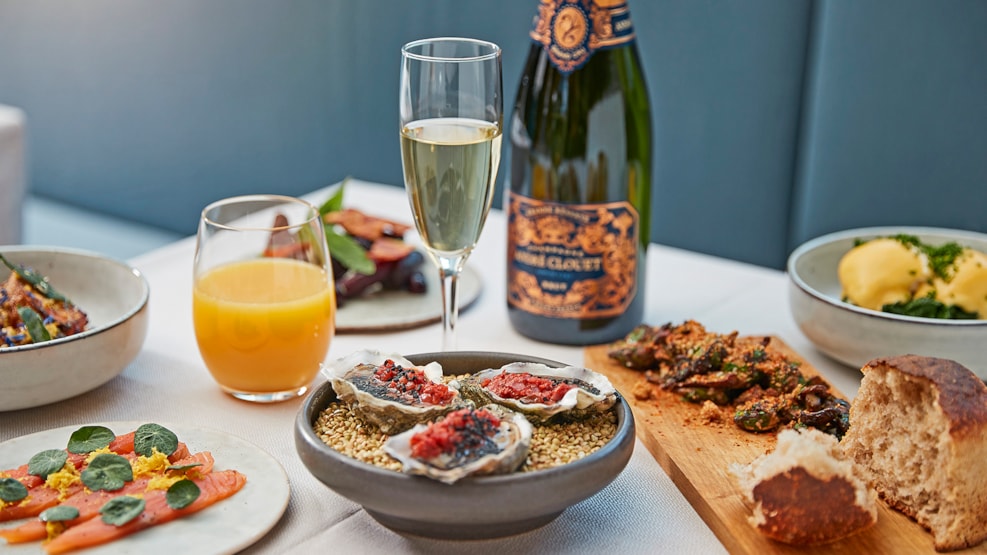 SALT Bar & Restaurant at Admiral Hotel
SALT Bar & Restaurant is located at Copenhagen Admiral Hotel in the maritime environment along Copenhagen's waterfront, close to Nyhavn old pictureque harbour and the royal residence Amalienborg Palace.
SALT is a modern version of the Parisian brasserie, designed by the English architectural firm Conran & Partners. The restaurant is the setting for experiences and stories from when the building was a warehouse in the 1780s.
The decor is characterised by the maritime surroundings of Copenhagen, and the food at SALT is modern Danish and created from a traditional foundation, where modern techniques refine the confidence of habit.
At the centre is award-winning head chef Rasmus Møller Nielsen, who has created the fusion between tradition and innovation. In 2014, SALT won, for the second time, the Nordic Taste competition during the food festival Copenhagen Cooking. The kitchen closes at 22:00.
The Bar
SALT's bar is located in a secluded corner of the Copenhagen Admiral Hotel lobby. Here, you can enjoy a cool glass of beer or a cocktail. If you want a bite to eat, the bar serves a wide array of light, delicious meals from 12:00 to 22:45.
Sunday brunch
In the winter of 2021, Restaurant SALT introduced a new Sunday brunch concept for people who like something a little extraordinary.
The brunch consists of several servings like oysters, champagne, Eggs Benedict, smoked salmon from the Faroe Islands and other delicious dishes. In addition to this, there is a  buffet of handpicked cheeses, charcuterie, juices etc. High-quality ingredients are a focal point in Restaurant SALT's kitchen, which becomes obvious when you taste their dishes.
The brunch is completed nicely with a delightful selection of coffee, pastry and cakes.
It's all set in a casual atmosphere, but make no mistake, the whole experience is very well-orchestrated. 
Come by every Sunday at 12.00 to try out the brunch.