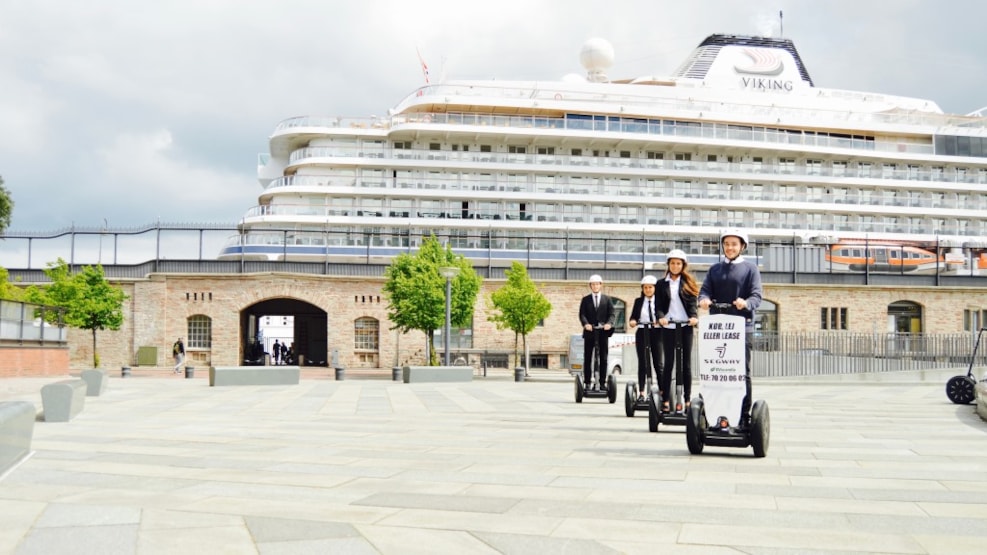 Segway Cruise Copenhagen
Explore Copenhagen on a fun and unforgettable Segway tour!
Segway is a self balancing transportation device that gives you the opportunity to travel freely while exploring the city and its attractions. It is surprisingly easy to ride a segway, and within just a few minutes of training with the experienced staff, you will be ready to conquer the city on wheels.
Join the 1 or 2 hour tour, where you'll get to see lots of wonderful Copenhagen without the hassle of public transport and traffic jams. Your guide will of course be with you all the way to introduce you to Copenhagen's beautiful gems like The Little Mermaid, The Marble Church, The Royal Danish Opera and Amalienborg Palace.
Segway Cruise also offer V.I.P tours, if you want a private tour with your own guide.
Practical:
To go on a segway cruise, you have to weigh between 45 and 125 kg, and be at least 135 cm tall. Segway Cruise don't ride with kids under the age of 16 on public roads, but private events on a closed course can be arranged.
The two main tours are held in Danish and/or English, but tours in German and Spanish are also an option.
With a Copenhagen Card, you get a 15% discount on your segway cruise.