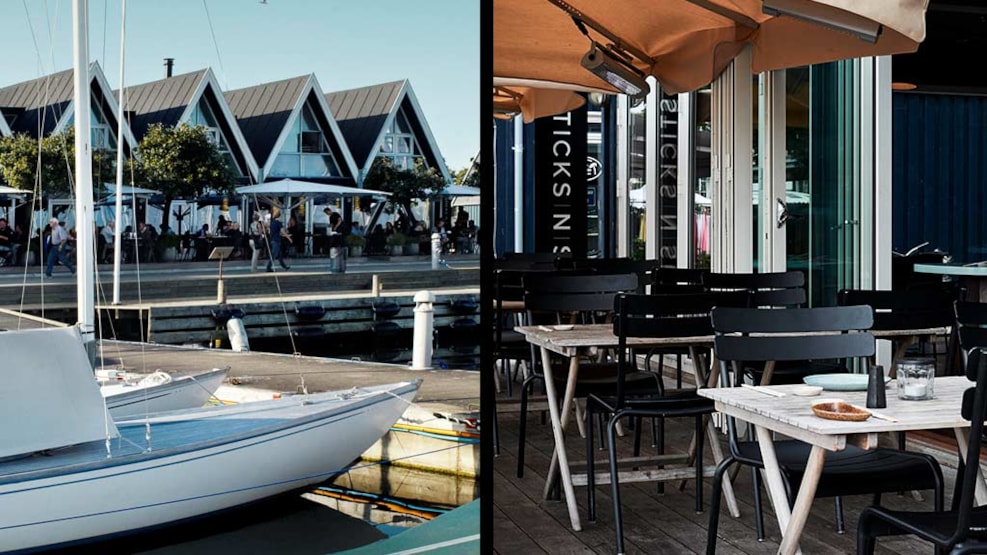 Sticks'n'Sushi Rungsted
You cannot get much closer to the water than at the Rungsted restaurant.
Placed on the boardwalk of the tranquil harbour front you get nothing but water views. The décor is lounge-inspired and ideal for long, cosy dinners for anything between 2 or 20 people.
 Sticks'n'Sushi is a sushi restaurant even for those who do not like fish. They have a wide range of meat, from free-range chicken, veal and wagyu beef to sustainably caught fish and organic pork. They also make vegetarian and vegan food and use as much organic produce, as they can.