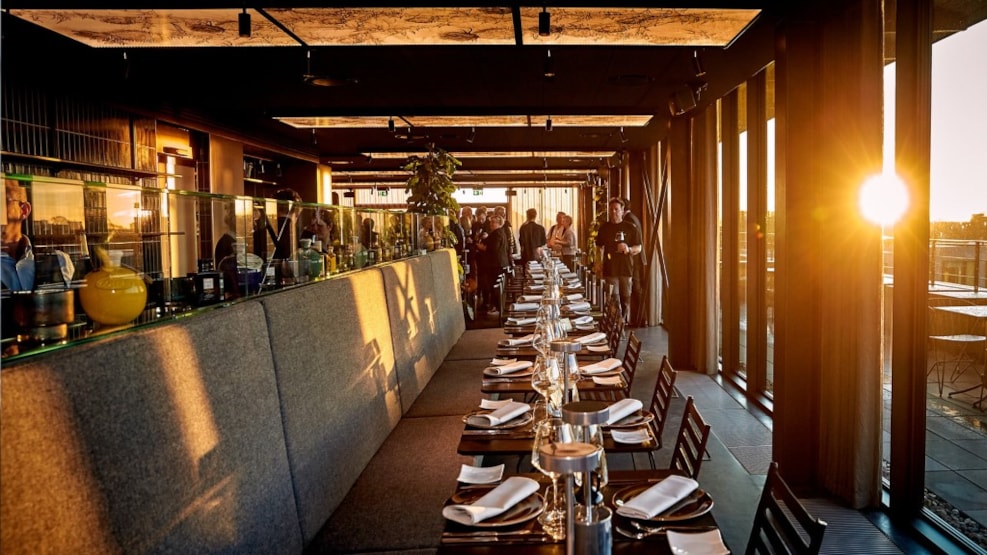 Tramonto
Italian dining on the top of Carlsberg Byen.
Tramonto combines delicious food with a pretty spectacular location. It is located on top of the new Hotel Ottilia, and from its rooftop, you can enjoy the beautiful 360-degree view of Carlsberg Byen. You can sit by the hop garden and the outdoor fireplace, or you can choose a table indoor in the cozy restaurants.
The menu is filled with the very best of Italian cuisine, and you can choose your own menu from the selection of primi, secondi and dolci. The restaurant also has an extensive wine menu and a variety of cocktails. And of course, you can combine your drinks with all sorts of delicious, Italian snacks.