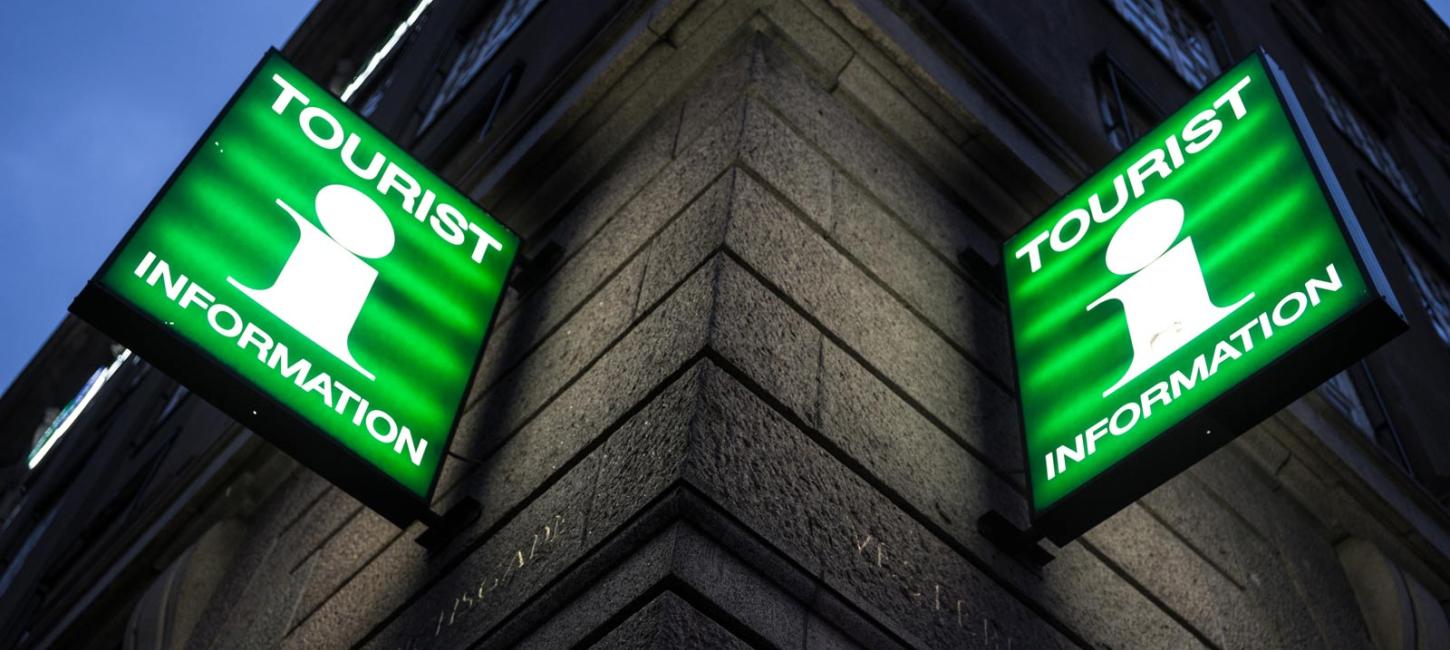 Copenhagen Visitor Service
photo_by:
Jesper Linckert
Opposite Tivoli's main entrance, the friendly staff at Copenhagen Visitor Service will help you with maps, tips, information, directions and everything else, so you can get the best time in Copenhagen. Copenhagen Visitor Service is a certified Green Tourism Organization.
If you need help or inspiration during your stay in Copenhagen, Copenhagen Visitor Service is a good place to start. If you need a map of the city or if you want to buy a Copenhagen Card with access to top attractions and unlimited public transport, the friendly staff at the tourist office is ready to help you with that. Or maybe you just want to rest your feet while enjoying a good cup of coffee and writing an e-mail home.
Copenhagen Visitor Service is located on Vesterbrogade 4, across the street from the main entrance to Tivoli Gardens and just around the corner from Copenhagen Central Station.
The large and bright premises also house one of the city's best bakeries, Lagkagehuset, where you can buy a cup of coffee, a sandwich or strawberry cake.
The city's official digital guide, Copenhagen Visitor Guide, presenting countless recommendations on attractions, shops, restaurants, nightlife and current events, is available on touch screens at the visitor centre. Providing useful information, it inspires visitors and helps them make the best of their stay. The same applies for the interactive SoMe-wall, enabling guests to share their travel experiences with others through a simple hashtag. As the only visitor service in the country offering an experience-oriented presentation of a destination, Copenhagen Visitor Service also offers new technologies such as virtual reality.  
You will also find brochures and the official city map, which is a great tool for getting an overview of Copenhagen and its many attractions.
With the map in hand, you will easily and effortlessly locate all the gems of the city. You will find inspiration for some of the best places in Copenhagen and information on current events worth visiting, and then, of course, there are the friendly and knowledgeable guides, who are ready with professional guidance and tour suggestions.
You can book sightseeing tours and purchase quality posters and postcards from Copenhagen.
Relax in the free Wi-Fi lounge
Copenhagen Visitor Service is a place where you can take your time to be inspired and find the information you are looking for. If you just need a rest after a walk around town, the visitor centre is your oasis in Copenhagen. Feel free to sit down with a cup of coffee in the lounge areas by the windows.
Here you can relax and enjoy classical Danish design and aesthetics that blend in perfectly with modern, digital solutions. If you have brought your own tablet, smartphone or computer, you can use the free Wi-Fi to search for information online, download apps, check your emails, tweet, share a photo on Instagram or make a Facebook post from your time in Copenhagen. If you run low on battery, you can also charge your devices in the lounge.
Whatever your needs, you are welcome at Copenhagen Visitor Service - and in Copenhagen.
You can also check out the authorised tourist information points that are located around the city.
Where to find Copenhagen Visitor Service
Contact
Vesterbrogade 4
1620 Copenhagen V
Tel.: +45 70 222 442
Fax. +45 70 222 452
Email: visitorservice@kk.dk
The telephones are open all year round Monday - Friday 10:00 - 16:00
Looking for more inspiration for your trip?