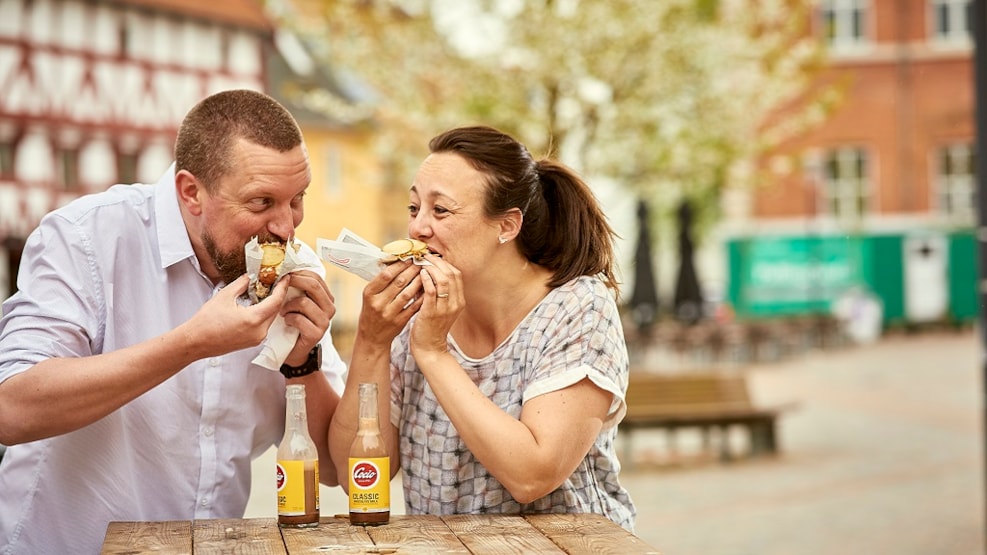 Aalborg
Aalborg - hospitality, history and hotdogs. 
What do the Vikings and Sydney Opera House have in common?

The answer is Aalborg! Aalborg was founded by the Vikings more than 1000 years ago and Jørn Utzon, the world-famous architect of the Sydney Opera House, was raised in Aalborg.
Aalborg pier is located in the heart of the city, making docking very convenient for cruise guests. Everything is within walking distance, and the city is filled with cosy cafés and places to relax and enjoy yourself.
Right next to the pier, you find the impressive Utzon Center, where you can experience the Utzon architecture first hand and visit the amazing exhibitions of the centre. The Utzon Center is, however, not the only building with architectural significance in Aalborg; Aalborg is furthermore home to the brand new, cultural and urban arcitectonic Musikkens Hus (House of Music), home to the Aalborg Symphony Orchestra and other cultural institutions.
Although Aalborg is a smaller, cosy city, it is home to an array of beautiful old buildings as well as modern architecture, great shopping opportunities and of course friendly, welcoming people.
In other words, Aalborg is a beautiful combination of old heritage and a new modern way of living making the city atmospheric and very cosy.
Before leaving Aalborg, cruise guests are invited to enjoy and receive a special gift: a Danish hotdog from a traditional Danish hotdog stand, right on the intimate pier.