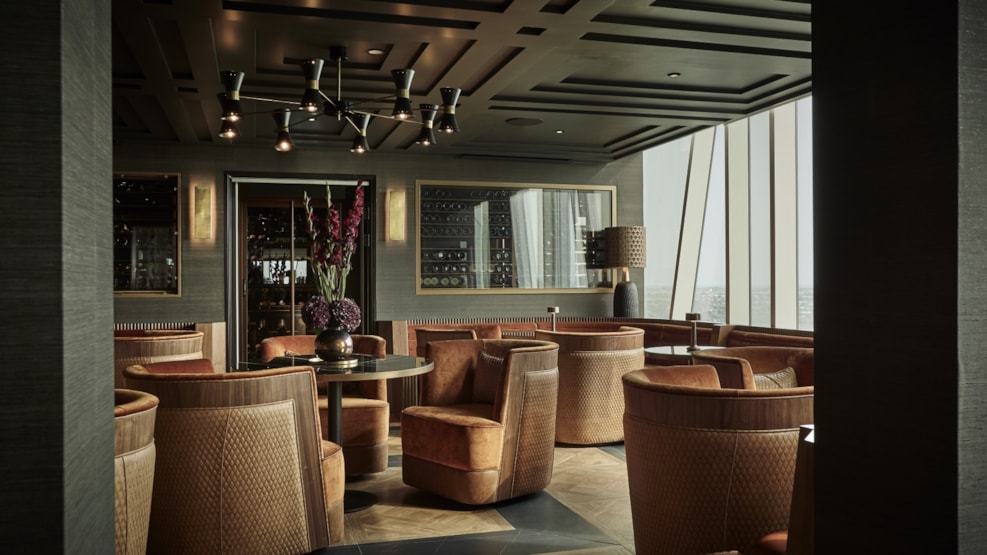 sustainable_experience
AC Hotel Bella Sky Copenhagen
Big design hotel with spa, five restaurants and bars, and unparalleled views.
The four-star AC Hotel Bella Sky Copenhagen is the largest design hotel in Scandinavia with its 811 design rooms, spa, fitness center and 5 restaurants and bars e.g. BASALT on the 1st floor and SUKAIBA Copenhagen on the 23rd floor. You will experience Scandinavian quality, comfort and service in exclusive surroundings.
All 811 rooms have floor-to-ceiling windows, air-conditioning and free Wi-Fi. AC Hotel Bella Sky Copenhagen is integrated with both Bella Center Copenhagen and Comwell Conference Center Copenhagen, which offers 48 flexible and ultra-modern meeting rooms.
Close to the airport and central Copenhagen.
The hotel is conveniently located five minutes from Copenhagen City airport and less than ten minutes from downtown Copenhagen and even has its very own metro station.
The surrounding area offers everything from shopping at Scandinavia's largest shopping center, to golf, walks and biking trips through the areas of unique nature - or simply a cafe visit.