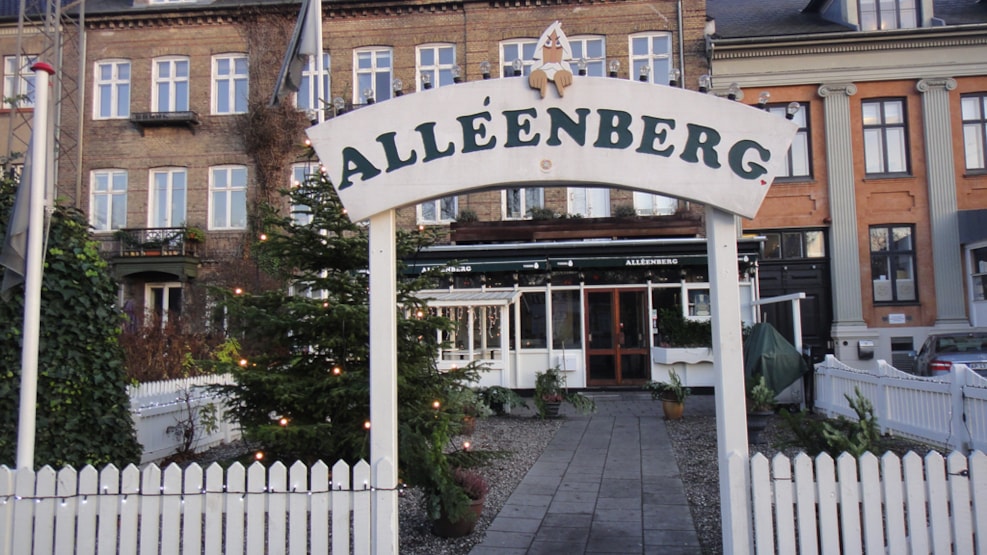 Alléenberg
The interior has not changed since Mrs Ingeborg Johannesen furnished Alléenberg in 1924, and the guests still frequently use the old piano when the need for community singing arises in the small hours of the morning.
The furniture is a bit worn down and the facilities need a freshening up, but Alléenberg by the Frederiksberg Gardens in Copenhagen remains a pub with a certain style, and the old building has been a favourite haunt for both famous and obscure regulars for decades. Here, young people drop by on their way home from school parties, the locals have a beer with their friends and musicians and actors hang out – the unknown, the famous and the cast-off ones.
You can rent Alléenberg for all sorts of festive events, but the place has earned the love of the Copenhageners as a pub open for all. Don't be frightened by the nickname "The psychopath", given to Alléenberg by the regulars. It is meant with a lot of love.