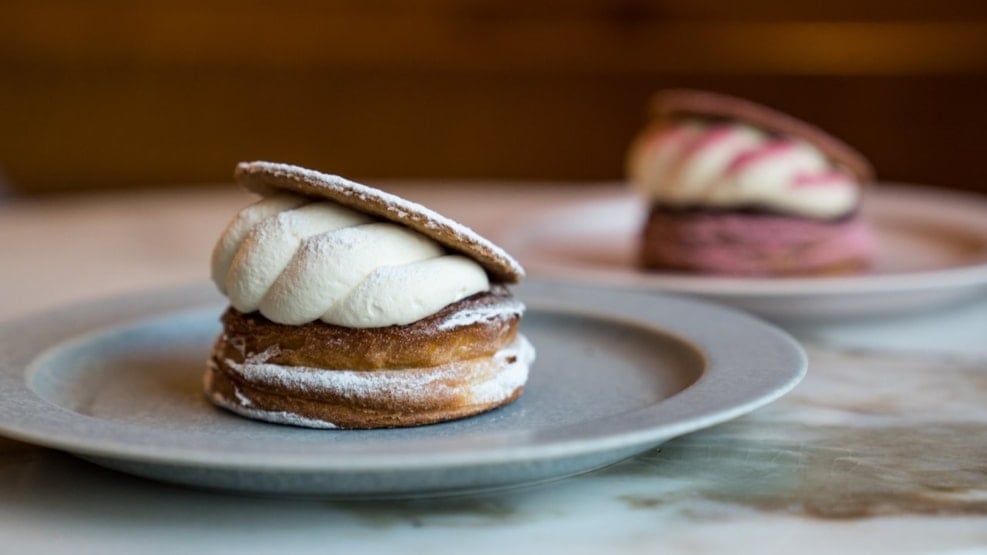 Andersen Bakery
In the heart of the Islands Brygge neighbourhood, you'll find the award-winning Andersen Bakery. Stop by to bite into a tasty pastry. 
Many years ago, a Japanese tourist travelled through Denmark and fell in love with Danish pastries and the Danish way of baking bread. This love led to the opening of many bakeries in Asia. Years later, Andersen Bakery made it back to Denmark and opened up a shop in Copenhagen.
At Andersen Bakery, you'll find freshly baked bread and pastries every day of the week. Whether the bakery is working with sourdough bread, Danish pastries or cakes, organic produce and quality are prioritized.
The bakery is located close to the harbour in the attractive neighbourhood of Islands Brygge. Get yourself some pastries from Andersen Bakery and go have a picnic in the waterfront park right next door.