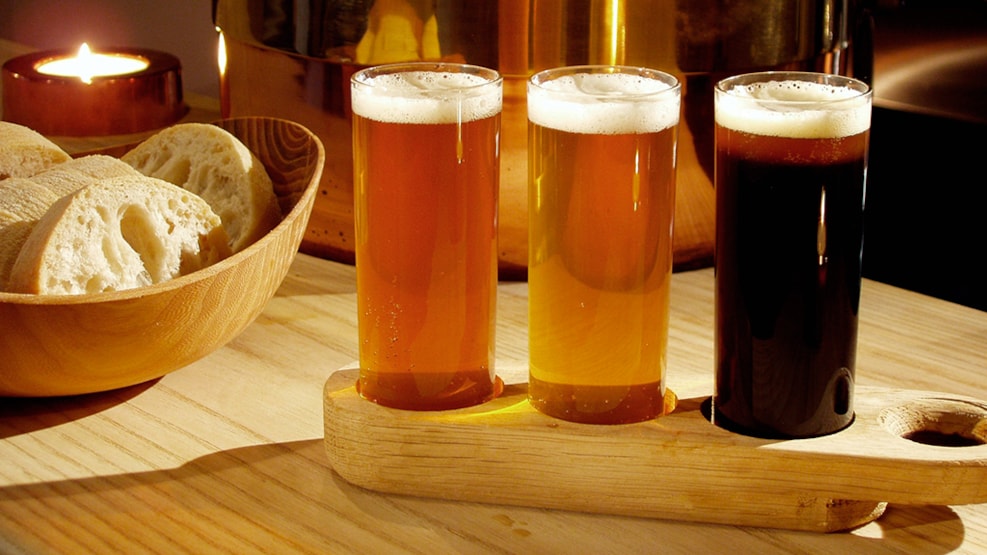 Apollo Brewery
With Tivoli Gardens as the nearest neighbour, Apollo Brewery, is located in the most central part of Copenhagen. Originally the building housed the old Apollo Theatre, and thus the name stuck, when the brewery opened its doors in 1990.
Apollo Brewery purchased its kettles in the old East Germany in 1989, and the brewery is built with the famous German beer cellars in mind. Beer is brewed according to old brewing traditions, and every month a new exciting beer is presented.
There is a capacity to always brew four different kinds of beer. From Double Chocolate Stout and Honey Rye Ale to India Pale Lager and the fresh lemon Weisbier, and many other great beers.
In early 2014, the Apollo Brewery was merged with A Hereford Beefstouw, and the menu now contains spare ribs, roast rump steak, and not least a very popular burger. Moreover, there is always today's dishes, which reflect the season's supply of ingredients. All dishes are inspired by beer, and the waiters can advise you about which beer to select for your meal.