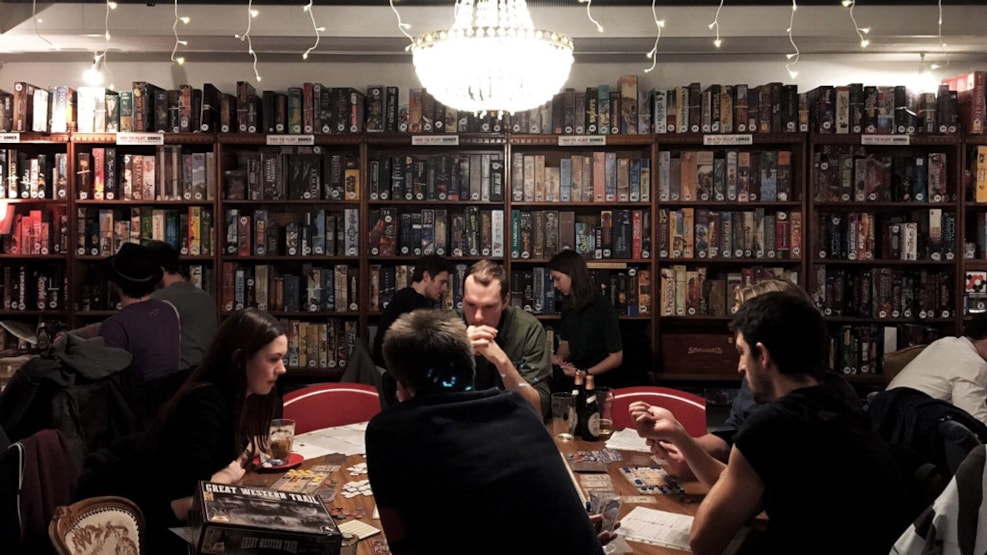 Bastard Café
Come to play at Bastard Café, a board games café with an impressive library of options.
Whether it's raining, you're looking for hygge or you just want to beat your friends, Bastard Café has over 3,800 board games in its library and is a great choice for an afternoon of competitive play.
One of Copenhagen's bigger board games cafés, it is staffed with friendly game gurus who can help you get started and introduce you to the rules of any game. Everyone is welcome at Bastard Café, whether you are stopping by for a simple game of dice, or starting the weekend with drinking games and more strategic board games. 
Bastard serves snacks and drinks
The bar serves coffee and beer, and if you are getting hungry, there are snacks for you as well. Students get a 50% discount. It's a good idea to book a table in advance if you are coming with a large group. 
It's a sociable place, and is part of Huset-KBH, the first and largest cultural house of Denmark, where you'll also find films, theatre, live events and much more.