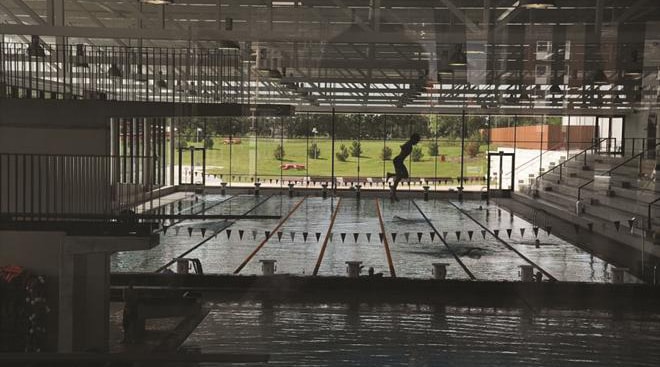 Bellahøj Swimming Stadium
The swimming stadium in Copenhagen appears as a beautiful modern building where the suspended roof sits in state over the asphalt jungle.

The former Bellahøj Bath has been transformed into a modern swimming stadium with indoor as well as outdoor pools equally catering for international competition swimmers and local inhabitants going for a dip.

Indoor facilities

A 50 metres pool - depth of water 2 metres
A 25 metres pool/diving pool, with 5,3 and 1 metres diving boards - depth of water 3,8 metres
A playing pool 5x12 metres - depth of water 0, 8 metre

Outdoor facilities

Two 25 pools - depth of water 0,7 metre and 0,9 metre respectively
Water play area and water slide.