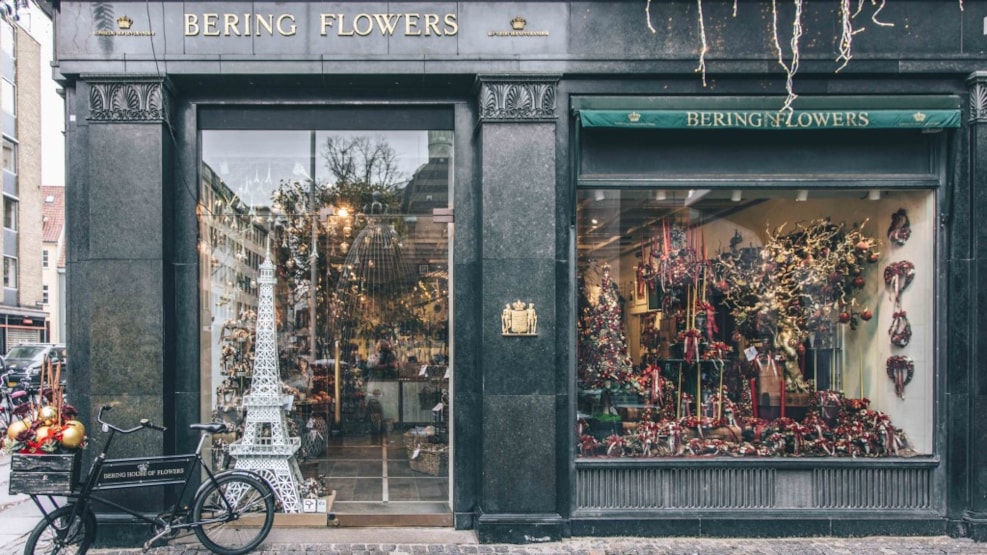 Bering House of Flowers
In the very heart of Copenhagen lies the official flower supplier to The Royal Danish Court. The beautiful space lures you into a world of roses, lilies and all sorts of wild flora.
Just a stone's throw from The Round Tower and Købmagergade lies one of the city's oldest and most stunning florists. Erik Bering opened the store in 1972 where the philosophy is that all flowers are equal, and all walks of life are welcome in the store.  
The store, that almost looks like a museum for flowers, was appointed as a Purveyor to Her Majesty in 2003, the same year the current owner, Bjarne Als, took over business from Erik Bering.