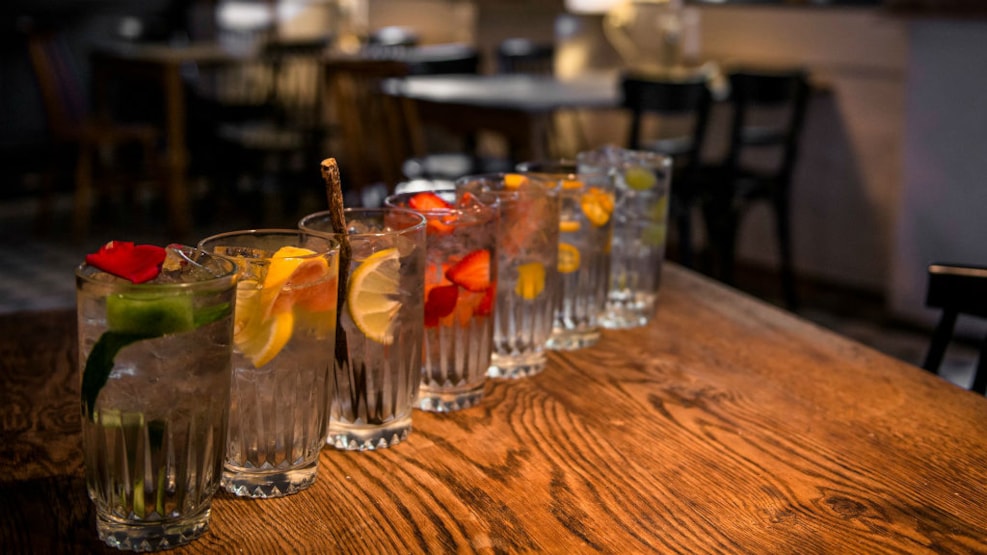 The Bird & The Churchkey
The Bird & The Churchkey is Copenhagen's only gin and beer bar and is located in beautiful surroundings at Gammel Strand together with Copenhagen's other trendy bars.
When you enter The Bird & The Churchkey, it is like walking into a London pub but with a Scandinavian twist. The atmosphere is relaxed and you can just lean back in one of the armchairs in the corner and enjoy a drink or beer.
Huge collection of gin and beer
The bar has a huge gin collection, which contains over 100 different gin sorts. You can for instance choose the very popular Mr. Hendrick Hammer, which consists of Geranium gin, Fevertree Tonic and Red Grape Peel.
Besides the many different kinds of gin drinks, the bar offers more than 10 different draft beers and 30 kinds of bottled beer.

Each day between 16.00 - 20:00 you can go for happy hour drinks at The Bird & The Churchkey.