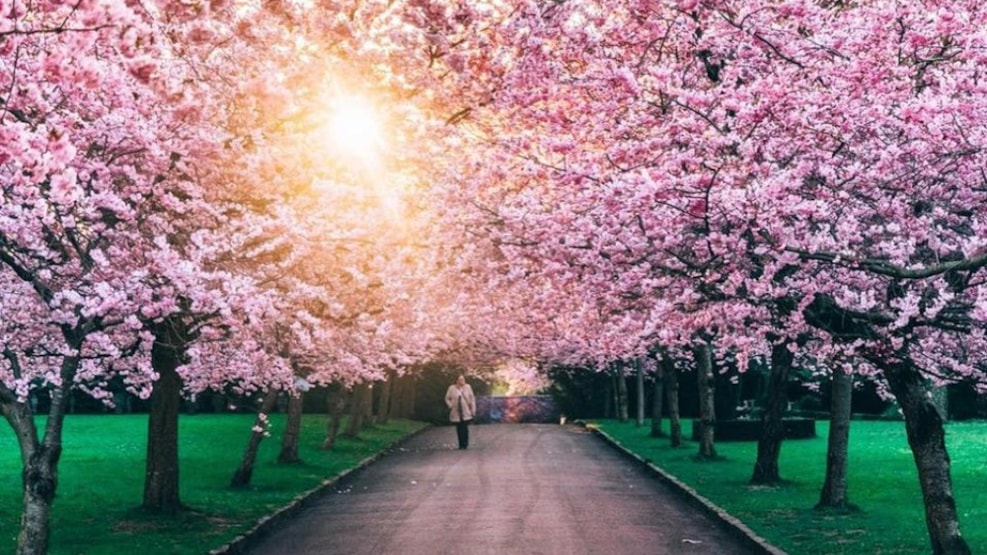 Bispebjerg Cemetery
At Bispebjerg Cemetery you'll find the most beautiful and Instagrammed pathways and avenues in this part of the city – Copenhagen Northwest.
Since it is first and foremost a graveyard, this is a place where you should of course keep in mind that many visitors are here to grieve or find spiritual solitude. However, this is indeed a nice and tranquil place to take a walk.
With its 43 hectares, there is room for everybody at Bispebjerg Cemetary, and especially during Spring, some very specific avenues attract avid Instagrammers. When the characteristic cherry blossoms bloom and explode in an awe-inspiring pink flower sky, people look up and enjoy the amazing view.
Similarly, the nearby Grundtvig Church is quite an amazing sight, with its gothic-inspired and monumental design.