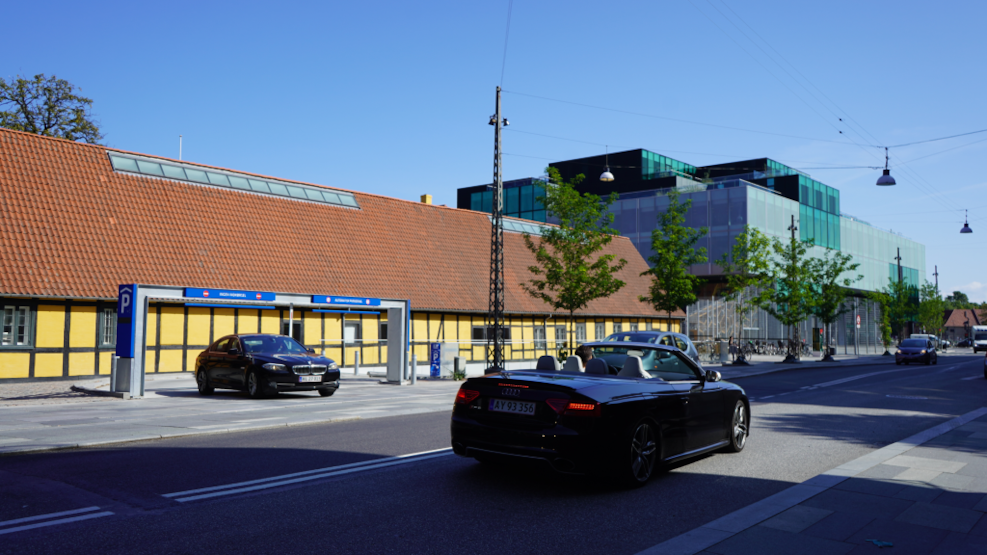 BLOX Parking
The fully automatic parking lot is located in the heart of the city with only a 5-minute walk to City Hall, Tivoli Gardens and the main shopping street, Strøget. You can safe and secure park your car in the 24h underground parking.
The facility is fully automatic. You park your car on the lift, which will be sunken underground to the parking lot. You'll then not have to worry about theft or damage on your car, since the lot is only accessed by personnel.  
BLOX Parking is open 24/7. There is 350 parking spots and security guards on duty at all times.
Prices
Monday — saturday
07:00 — 20:00            39 DKK. per hour
20:00 — 07:00            25 DKK. per hour
Sunday
00.00 — 24.00            25 DKK. per hour
Max. Day fee: 350 DKK  
Max. weekly fee: 1.700 DKK
Max. car height: 2,20 cm.
Tickets are paid with credit/debit card.
The underground parking space is, as the name implies, part of the whole BLOX project, which has improved life in this part of town. Besides the BLOX building, the adjacent playground, recreational spaces and a new bike bridge, this has included moving the parking spaces underground giving more space to pedestrians and cyclists.