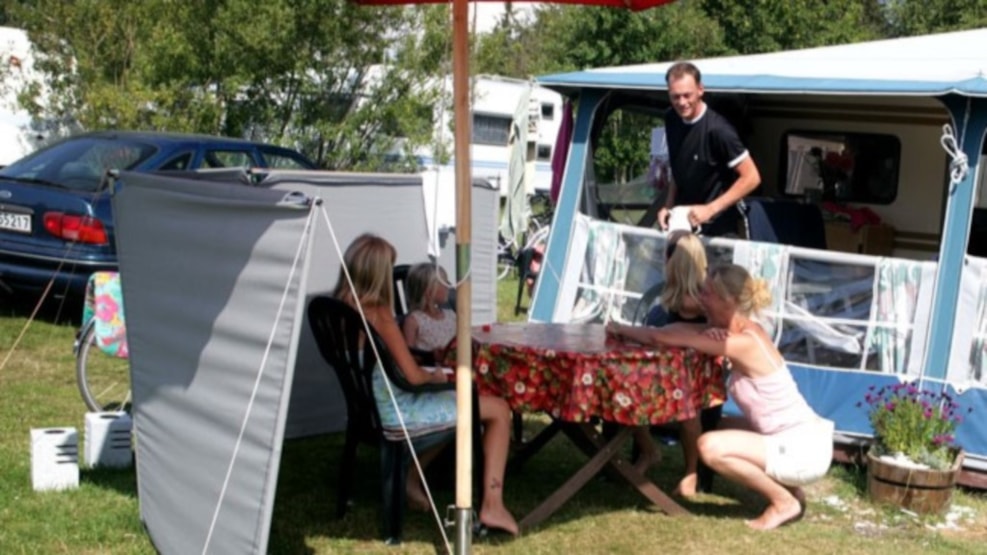 Camping Charlottenlund Fort
Charlottenlund Fort Campsite is located about eight kilometres from the centre of Copenhagen in the middle of Charlottenlund Beachpark on the shores of the delightful Øresund Sound with a magnificent bathing beach.

The camping site is laid out in the old grounds of the disused Charlottenlund Fort. Constructed during the years 1886-87, the fort functioned as a fortress for the defense of Copenhagen Harbour until 1932. The area is listed, and the ramparts surrounding the fort form the natural physical bounderies of the campsite.

Immediately adjacent to the campsite are Charlottenlund Woods and Palace. Furthermore, there are many sights in the region, including:

* Denmark's Aquarium
* The Deer Park and Bakken Amusement Park
* The Danish Science Centre
* Øregård Museum
* Ordrupgaard Art Museum
* Racecourses
* Horse and Pony Riding


There are room for tents, caravans and mobilhomes. Please observe that there are no cabins, tents or caravans for hire. The camping site is furnished with modern bathroom and kitchen facilities, a dining room and a launderette. There are mobile home facillities.

There are a range of leisure amenities on the waterfront: Pedalo hire, bouncy castle, ice-cream and sausage stands, a restaurant and much more.