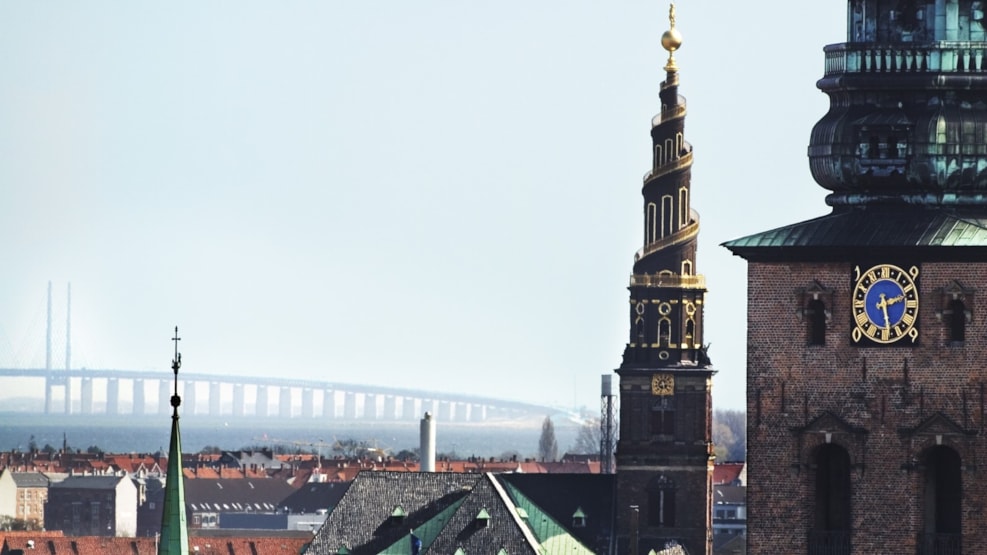 Church of Our Saviour
Our Saviour's is one of Denmark's most famous churches. Ever since the serpentine spire was inaugurated in 1752, it has been a popular pastime to climb the 400 steps to the top.

Here on the top, Our Saviour Himself stands on top of a golden globe and keeps watch over the royal city of Copenhagen.

Six years and a large amount of money have been spent on renovating the spire.

Each year more than 60.000 people climb the many flights of stairs to the top, 90 metres above street level.

In 2007 the view from the top was voted the best in the city by the Copenhageners. The last 150 steps are on the outside of the spire - this is not an ascent for the vertiginously challenged!

In December the tower is open every day until the 12th. Closed in January and February. 
Due to many visitors, we recommend prior booking. During busy hours our staff can require online booking upon arrival. With a prior booking, you can secure a spot in the tower and avoid potential queues.