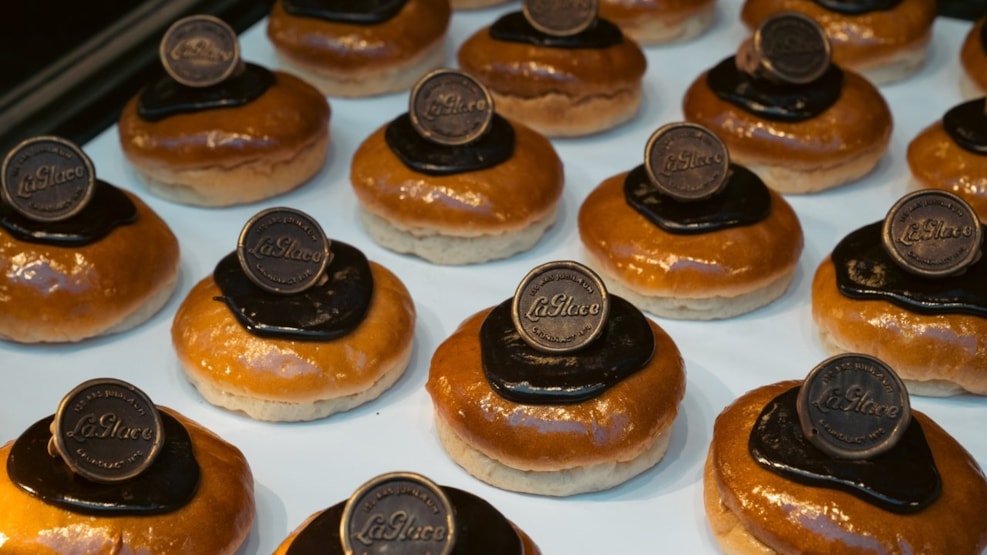 Conditori La Glace
The patisserie La Glace in Copenhagen has a large selection of delicious cakes made from the best ingredients. Try for example the famous 'Sport's Cake', which is a house speciality, but anything but sporty or low-fat.
Since the young confectioner Nicolaus Henningsen opened his shop in 1870, there has been a patisserie in number 3 Skoubogade without interruption. Mahogany, glass, and brass create a genuine patisserie atmosphere in the quaint old rooms.

At La Glace old-fashioned coffee, tea, and real chocolate is served always in a pot - to be refilled. It is a fine tradition that does not exist any longer elsewhere in Copenhagen.

La Glace is a haven in the city. A time warp for pleasure and indulgence.

Serving stops 30 minutes before closing time.