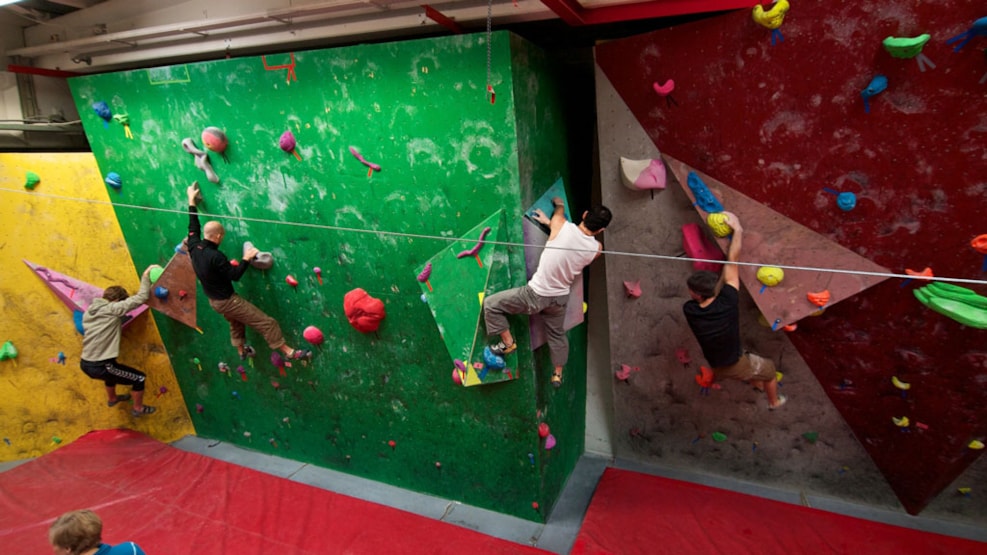 Copenhagen Boulders
Copenhagen Boulders is situated in one of Europe's biggest boulder gyms with 1.200 square meters. It offers bouldering for both the beginner as well as the professional.

Bouldering is a social and easily accessible sport without any use of rope and it doesn't require any kind of equipment. Wear sporty clothes and get a pair of climbing shoes and you will be ready to climb the walls!

Copenhagen Boulders is a boulder gym that contains climbing walls with a height of 4 meters above specially designed mattresses.

Copenhagen Boulders is a place to relax and get a pleasant experience - before and after climbing. You will find free WiFi and maybe the best coffee in town carefully made by well-taught cafe workers.
Bouldering is a sport for all people no matter the level of experience.  So don't hold yourself back but swing by Copenhagen Boulders and get a fun and challenging experience.