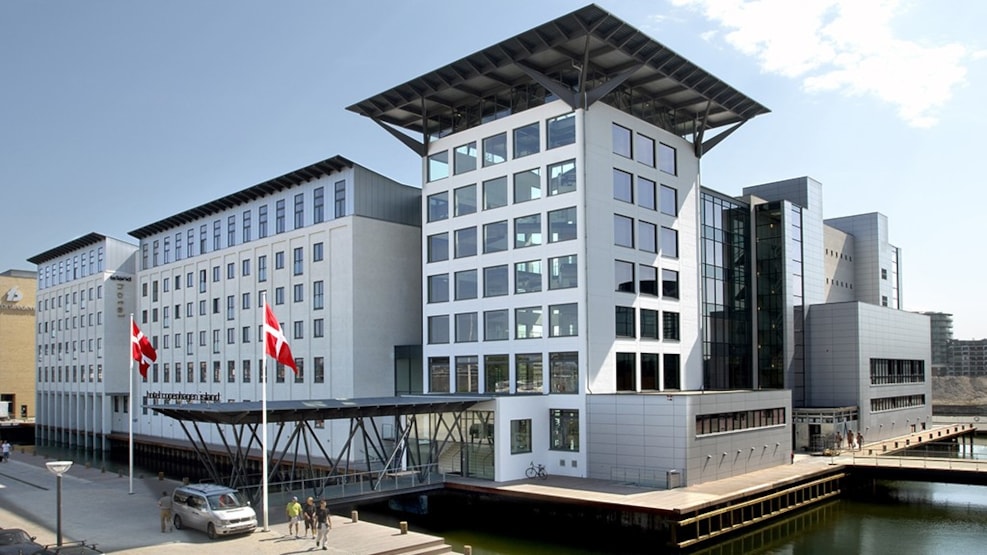 Copenhagen Island
With its stylish design by Kim Utzon(the son of famous Jørn Utzon), and its location on an artificial island in Copenhagen harbour, the Copenhagen Island provides the perfect starting-point for a visit to the Danish capital.

State-of-the-art quality characterizes the entire hotel, which, in addition to its 326 rooms with air condition, wireless Internet and flat-screen TV, also offers fitness facilities and, in particular, the exciting restaurant "The Harbour", with an unrivalled view of the harbour entrance.
The Copenhagen Island also offers an inspirational conference environment where light, glass and water combine to create an unique setting, and the fabulous design, modern comfort and a high level of personal service form a harmonious synthesis.