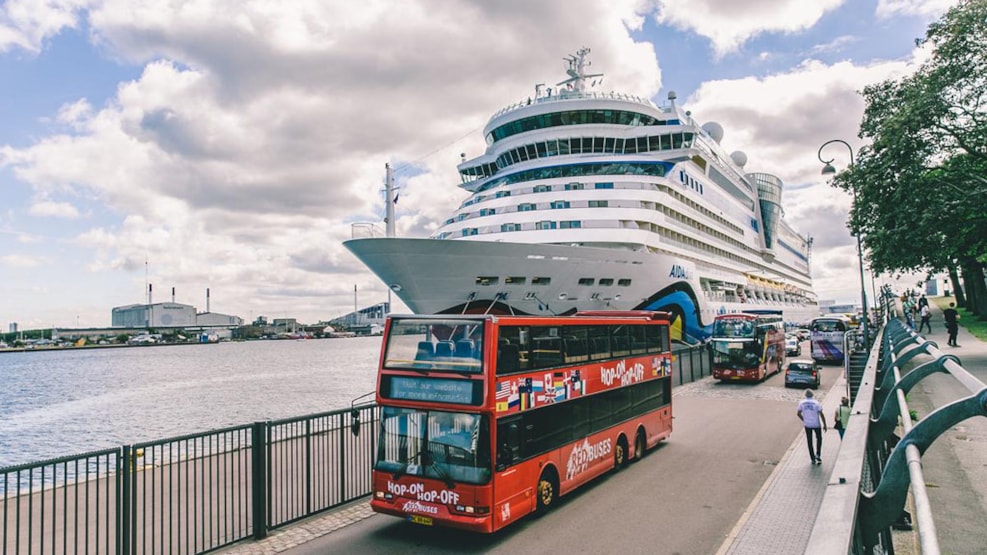 Copenhagen Malmö Port
Copenhagen is the leading turnaround cruise port in Northern Europe, and among the most popular departure ports for Baltic Sea itineraries.
In 2018, Copenhagen will welcome a record of 875.000 cruise passengers and 250.000 crew members from more than 150 nationalities.
The port of Copenhagen, Copenhagen Malmö Port (abbrev CMP), offers three cruise quays in Copenhagen: Nordre Toldbod, Langelinie Pier and Ocean Quay.
Nordre Toldbod
Approximately 225m of quay with a water depth of 7.4m.
Langelinie
Approximately 710m of quay. There is space for two to four ships, depending on their length and draught. The water depth at the southern end is 9.1m. The northernmost 345m of quay (from bollard no. 32 and northwards) has a water depth of 10m.
Ocean Quay
Approximately 1.100m of quay, with state-of-the-art terminals. The water depth over all is 10,5m. Ocean Quay is equipped with waste water facilities to receive 300 cbm per ship per hour.
Ocean Quay - the sustainable turnaround port
As part of a wider sustainable growth and development plan, the three buildings at the Ocean Quay cruise terminal are furnished with 9,900 square-meter green roofs. This roof consists of live vegetation and as a result, the plants on the roof both subdue noise pollution and purify rainwater.
Technical solutions are in place at the terminals for dealing with both black water that is flushed out from toilets, and grey water from baths, showers, washing-up and laundry. Traditionally, this water has been transported by tanker to the closest sewage treatment plants. Permanent facilities for wastewater have been installed at Ocean Quay, which can carry the waste of three ships simultaneously. The cruise ships pump their wastewater to these facilities, which convey the water in pipes to the sewage treatment plant.
The entire pier at Ocean Quay is environmentally friendly, as docked ships can plug into the land power grid, eliminating the need to run auxiliary engines.
The south side of the Ocean Quay t