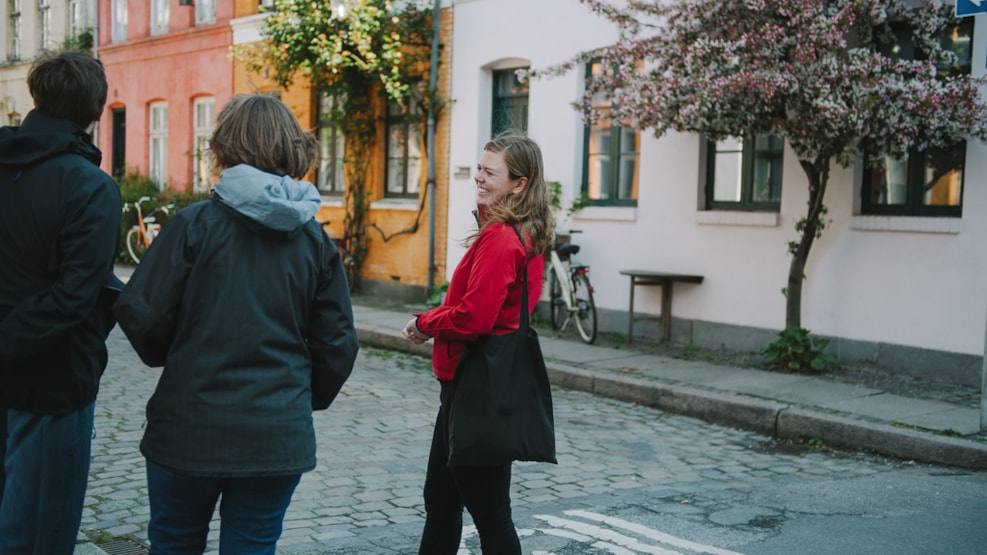 Copenhagen By Mie & Friends
Let a local guide you to the best of Copenhagen.
Experiencing with Copenhagen By Mie & Friends is your chance to connect with Copenhagen in a unique, personal and unexpected way. On your experience in Copenhagen, you'll be taken under the wings of a local Copenhagen who show you his or her favorite spots of the city by foot or by bike.
Expect a guided experience of the city with a very personal, authentic, and local focus. Their experiences last from very short 2 hour tours to full-day tours lasting 7 hours and have a maximum of 10 participants.
At the moment, Copenhagen By Mie & Friends offers five different group tours:
Good Morning, Copenhagen: Hygge & Happiness
Total Day Tour: Highlights & Hygge
Copenhagen In A Nutshell Express Tour
Vesterbro Beer Tour
Nørrebro Neighborhood Tour
If you have specific requests, you might want to consider their private tour options. Or, get full-on creative and put together your itinerary together with your guide!
Most of their experiences include stop(s) with refreshments and a perfect chance to pick your local guide's brain for some additional tips and personal recommendations for your remaining time in Copenhagen. They even send all their guests a Copenhagen guide filled with a curated selection of their favorite recommendations to make your Copenhagen stay magical and unforgettable.
Find meeting and ending points, prices, schedules, and much more on the website under each tour.