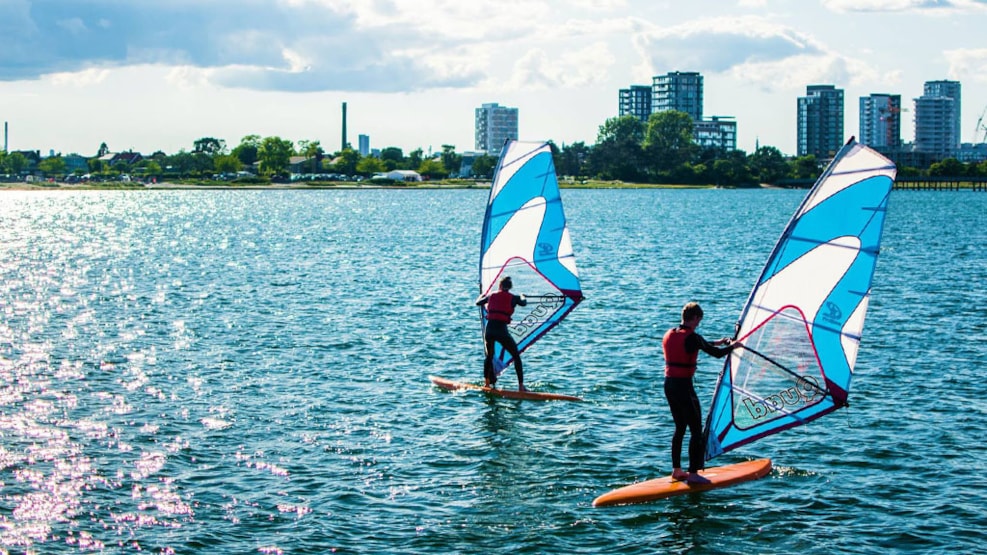 Copenhagen Surf School
Learn how to master the art of windsurfing in just 3 hours.
From May through September Copenhagen Surf School offer various surf courses from their spot on the beach at Amager Strandpark.
The shallow waters and sand seabed makes this place a perfect and safe spot for every soon-to-be surfer to live out his or hers dreams of mastering the surfboard in style.
The instructors are among Denmark's best surfers, and offer 3 hours intensive surf lesson, guaranteeing you to be able to surf. After basic instructions and techniques on land, you will soon be practicing on the water.
Besides classic windsurfing, you can get an introduction to the newer and immensely popular sport, SUP – Stand Up Paddling.
At the moment, the website is in Danish only. But get in touch on info@copenhagensurfschool.dk or +45 30299792.