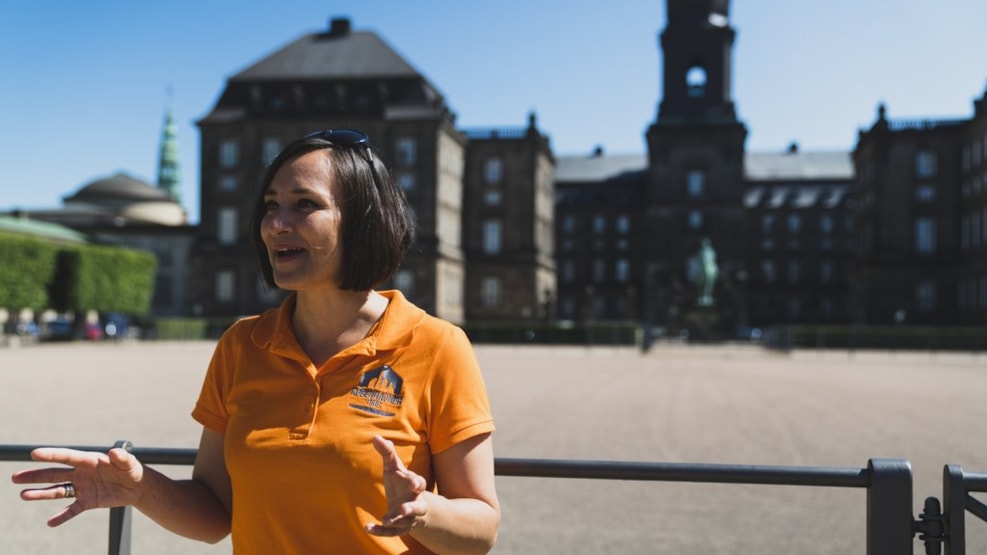 Copenhagen this Way
Guided tours in and around Copenhagen. By bike and by foot, and with a wide selection of different themes. The bike city, food tour, to Dragør or Camp Adventure out of the city - or the classic must-sees but with a twist.
Those are just some of the guided tours offered by Copenhagen This Way.
Listen to the riveting stories of the must-see highlights. Walk down the cobbled stoned streets in the oldest part of Copenhagen, and see hidden gems and backyards. Sense the cozy atmosphere in one of Copenhagen's many green oases, the King's Garden. See the amazing Christiansborg, the Danish parliament located right next to The Royal Stables, and get familiar with the royal family. The tour ends at the royal residence, Amalienborg, with the pomp and circumstance of the change of the guards.
During the tour, you will be offered small tastings and get some fun facts and anecdotes about "hygge", the locals, and their everyday life.
Check their website for an overview of all their tours.