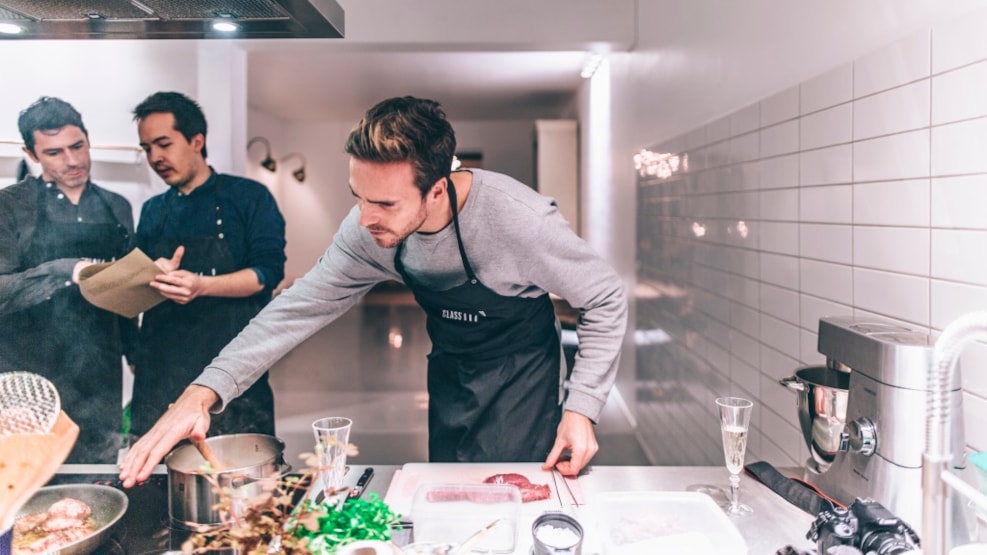 CPH Cooking Class
Get hands-on with Nordic cooking
CPH Cooking Class invites you to explore the Nordic and Danish cuisine in their modern kitchen, located just a few blocks from iconic Nyhavn. Situated in an old Copenhagen apartment, the completely refurbished facilities ooze of northern charm and perfectly set the mood for a few hours in the Nordic kitchen. 
CPH Cooking Class offers three different cooking classes, all taught in English by professional chefs: one for baking beautiful bread and mouth-watering Danish pastries, one for the famous Danish "smørrebrød", and last, but certainly not least, the dinner class. In the latter, you'll create a three-course meal from an array of classic ingredients, seasonal foods and foraged delicacies. The dishes are inspired by traditional Danish classics, but fused with the New Nordic cuisine: a culinary movement that rose with the notorious Danish restaurant noma and put Copenhagen on the map as a leading gastronomic destination.
All classes are fully hands-on, and by the time you sit down to enjoy your creations and "hygge" at the dining table, you'll know how to bring a touch of the North into your kitchen. Cooking classes are a fun and alternative social activity, perfect for a fun night with friends, as a team-building event, or just for the food enthusiasts that want to let themselves loose in a professional kitchen.