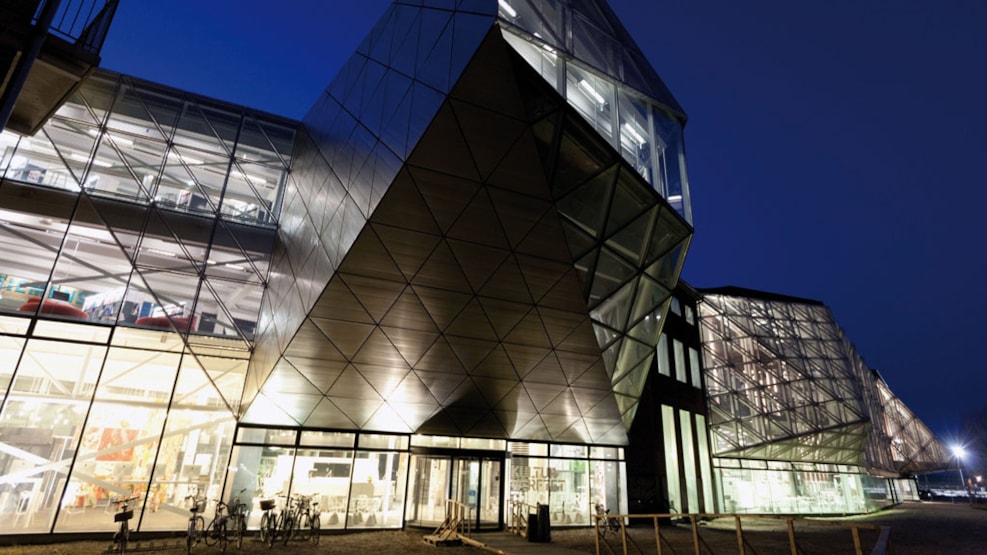 The Culture Yard Library
The Culture Yard Library is Elsinore municipality's biggest library with more than 1000 visitors daily.
It is located in the vibrant and architecturally interesting the Culture Yard overlooking the harbor, Kronborg Castle, and the coast of Sweden. The library is spread over three floors.
Reception, Tourist Inspiration, and cafe
On the ground floor, you will find the reception with ticket sales, free use of computers and a cafe. It also houses the Tourist Inspiration. Here, the experienced local staff are ready to help with ideas and guidance for local experiences and attractions, day trips and information about Helsingør and North Zealand.
The Children's Library
On the 1. floor the children's library is located.
Movies, music, and games
On the 2nd floor, you will find the department of fiction, movies, music, and games.
Relax and enjoy the view
On the 3rd floor, you will find the department of literature, newspapers, and magazines and this is also where you can sit down, relax and enjoy the best view in North Zealand.