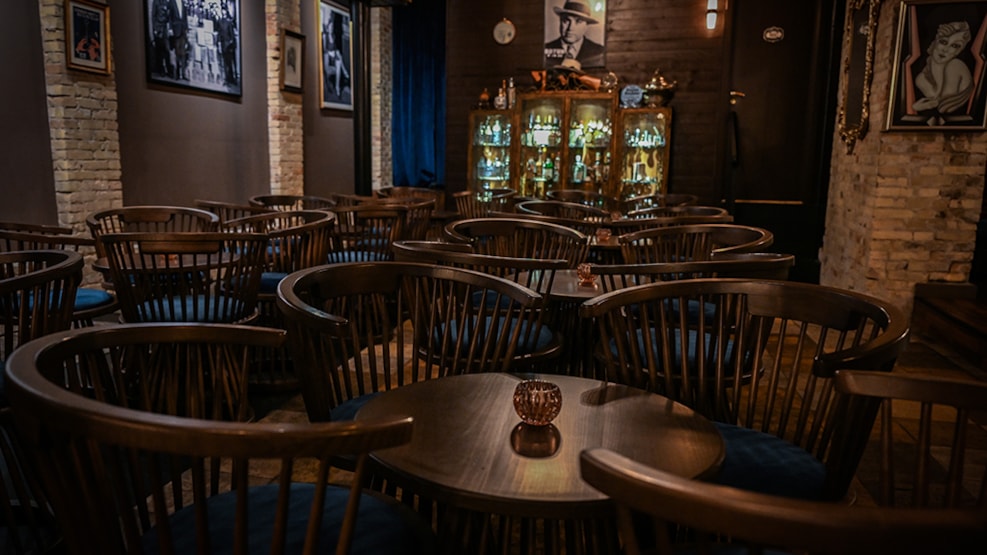 Curfew
Curfew in Copenhagen is a luxurious bar driven by passion and experience.
Humberto Saraviva Marques is the proud owner of Curfew - voted Copenhagen's best cocktail bar in 2017. His speakeasy-style cocktail den is like entering the shrine of a true collector, with Humberto's collection of quirky cocktail gear, vintage machines, shakers and of course fine spirits and homemade liqueurs, bitters and syrups.
Humberto has earlier shared his impressive knowledge about cocktails with magazines and websites. After having worked at four- and five-star hotels around the world and four years as a bartender at 1105, Humberto now has his cocktail bar.
The menu is Scandinavian with a Portuguese twist. Expect aquavit, port, sherry, rum, rye gin, and much more on the menu which contains lots of seasonal, classics and modern interpretations, creativity and flavours.
Curfew can host 100 guests who can sit at the bar or chill out in one of the green sofas and enjoy a delicious cocktail.