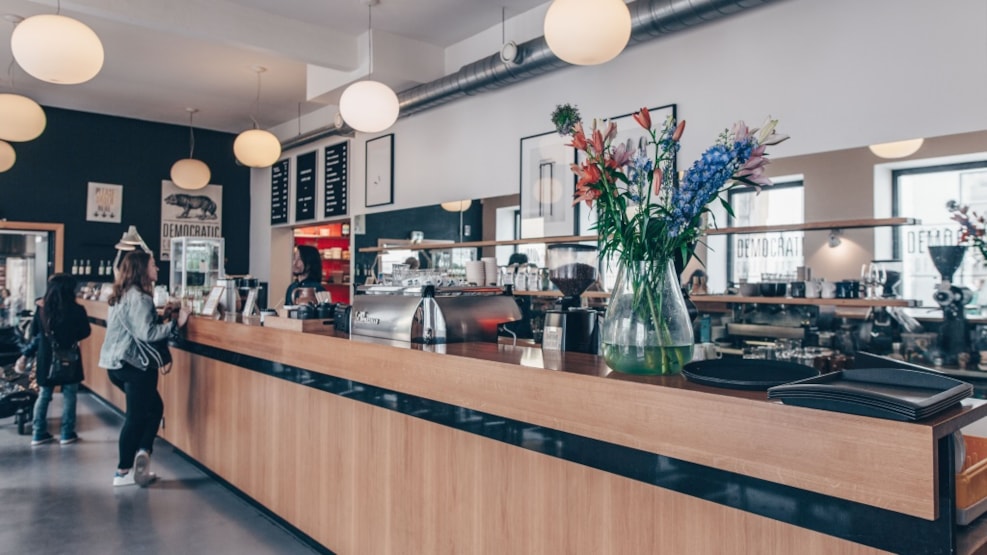 Democratic Coffee
Democratically serving Copenhageners their craved coffee since 2011.
Located in the busy Krystalgade in Copenhagen's centre, close to Nørreport, this coffee shop is named after its location in one of the most democratic places you'll find – the library.
Every day, Democratic Coffee attracts lots of students, business people or whoever just want a great cup of coffee, often accompanied by the speciality of the café – their almond croissant, which is freshly baked at the spot twice a day. 
Just like the famous pastry, all the baked goodies are homemade right behind the counter. But, most importantly is of course the coffee. Democratic Coffee specialises in single-origin, lightly roasted coffee which they've just recently started selling as beans as well. The small company don't have the capacity to roast in-house, so they head over to The Factory at Refshaleøen, where you can book a coffee roaster – who knew that was a thing?
If you're looking for a good place to study, read the paper or enjoy your morning coffee in the vibrant heart of Copenhagen, this place is worth a visit.