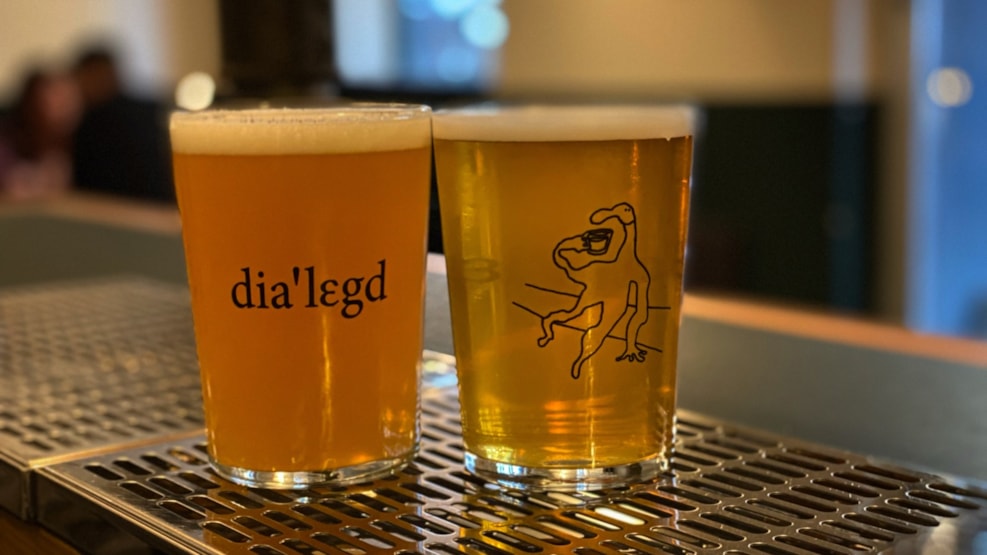 Dia'legd
In the heart of Vesterbro, you'll find Dia'legd - a hidden gem on the Copenhagen craft beer scene. The intimate basement bar in Viktoriagade exudes cosiness, and the helpful beer tenders are always ready to guide you through the ever-changing assortment of carefully selected Danish craft beers.
At the Vesterbro beer bar, Dia'legd, they have decided to aim all their efforts and energy at the many fantastic breweries around Denmark. As a result, you will quickly be introduced to some of the best and most distinctive beer dialects to be found throughout the Kingdom of Denmark, if you try taking a trip across a frequently changing Dia'legd-menu filled to the brim with affordable and exclusively Danish craft beer.

When hunger strikes, Dia'legd also has your back. As part of a collab with Vesterbro neighbors, Pizzeria MaMeMi, you can order authentic Roman-style pizza, and have it delivered to you directly in your seat at the bar from Wednesday to Saturday between 18:00 and 21:00.