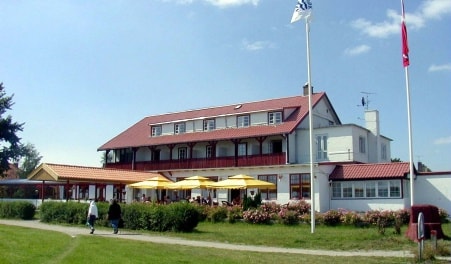 Dragør Badehotel
Dragør Badehotel Copenhagen is a 3 star hotel located with a beautiful view of Øresund and the bridge to Sweden.

Dragør Badehotel was built in 1907 when the old railway line was established to the small fishing hamlet of Dragør.

The railway line was closed a long time ago, but Dragør Badehotel still remains in its beautiful old style.

The hotel has been beautifully restored without loosing its original style.

Visit Dragør Badehotel and experience The old Dragør, the harbour, the museums and all the rest which Dragør has to offer.