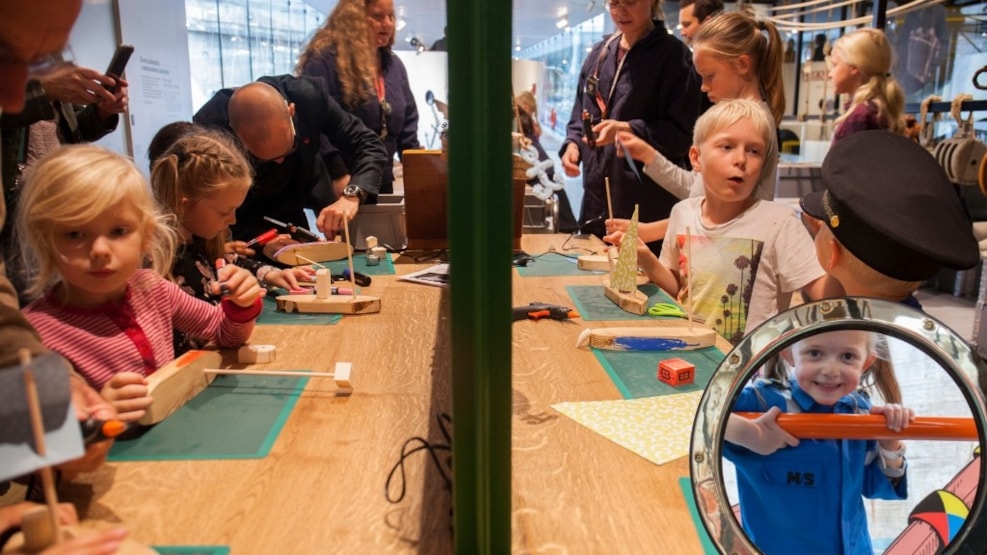 DRØMMESKIBET (the Dream Ship) at M/S Maritime Museum of Denmark
Get close to shipping in the M/S Maritime Museum of Denmark's maritime play universe THE DREAM SHIP.
A big maritime play universe for children at the M/S Maritime Museum of Denmark
With the DRØMMESKIBET (the Dream Ship), the museum has one of the best offer for children. Here, they can play, be active and use their senses – all the things they are normally not allowed to do when visiting a museum. Here, several generations can play together. Especially, the grandparents can pass on knowledge and memories about shipping and sail to their grandchildren.
A genuine dream ship for children aged 3-12 years
Go on an adventure by entering a big toy motor ship, sing sailor karaoke, produce things of sail and rope materials in the sailor's workshop and play with lots of original maritime objects.  There are plenty of activities for children from 3 to 12 years.  On board THE DREAM SHIP, which is a paraphrase for a motor ship from the 50s, you can run around, sense, touch things and get a real impression of the maritime world.  You can crawl in the engine room, load and unload, activate the engine-room telegraph and relax in the bunk.
Visit the sailor's workshop
In the sailor's workshop there are plenty of possibilities to learn more about shipping.  Here, you can make your own dream ship with ropes and sails.  Discover the study collection and get the feeling of original maritime items, sing sailor karaoke and take a selfie dressed up as a captain or lighthouse keeper. And you can learn about maritime expressions plus make your own ones.