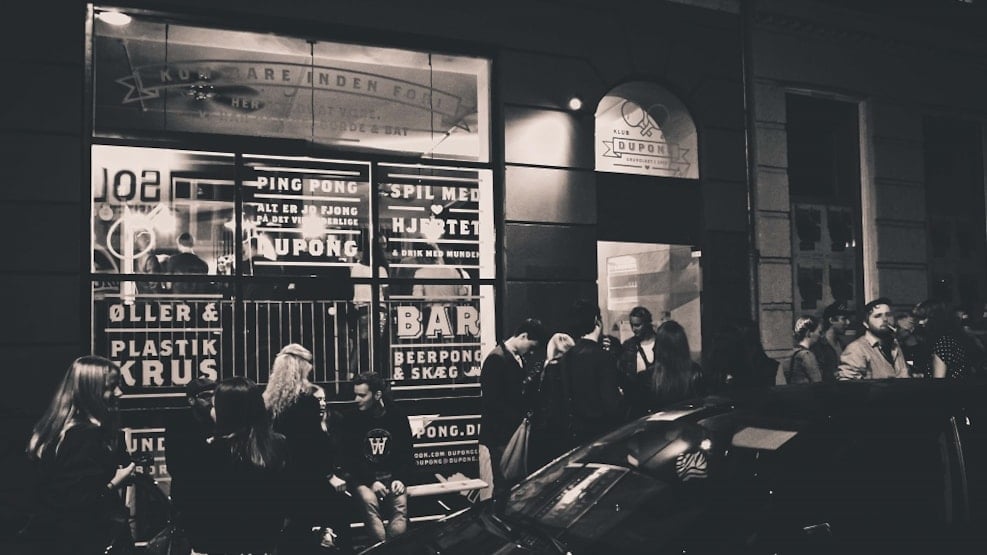 Dupong
Join the party at Dupong with cheap beer and social ping-pong
In Nørrebro you will find Dupong, created by four, young students. Here you can break the ice with strangers and Copenhageners through fun, social games while enjoying cheap beers and drinks. 
On the ground floor, you can play ping-pong or have a drink in the bar, or you can go to the basement and play table football (aka "foosball"). The setting is very relaxed and the bar has only few selections: bottled beer, a few mixed drinks and shots in disposable cups.
Join Copenhageners at Dupong before you head towards the clubs in the late hours.