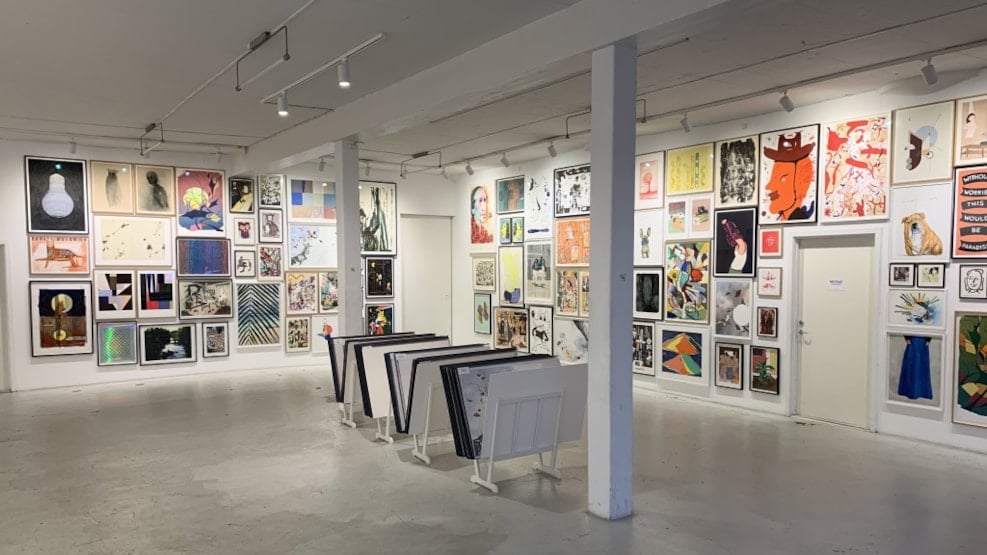 Edition Copenhagen
Edition Copenhagen is a world-class lithographic workshop, where you can acquire yourself original prints and lithographs.
For more than 60 years Edition Copenhagen has been doing original prints. Today they are one of the leading lithographic workshops in the world, with a waiting list for artists who wish to work with them. 
In their gallery, located in a typically characteristic building in the Christianshavn district of Copenhagen, you can browse through the hundreds of works of art they have completed alongside the artist, and get yourself a piece to bring home. 
Hiding behind the gallery is the workshop where the magic happens. The vision is to create a place, where artists can work freely to continue developing the printing process and sustain the knowledge of lithography as a unique tool of artistic expression. At Edition Copenhagen they work with both new and upcoming artists as well as established ones.