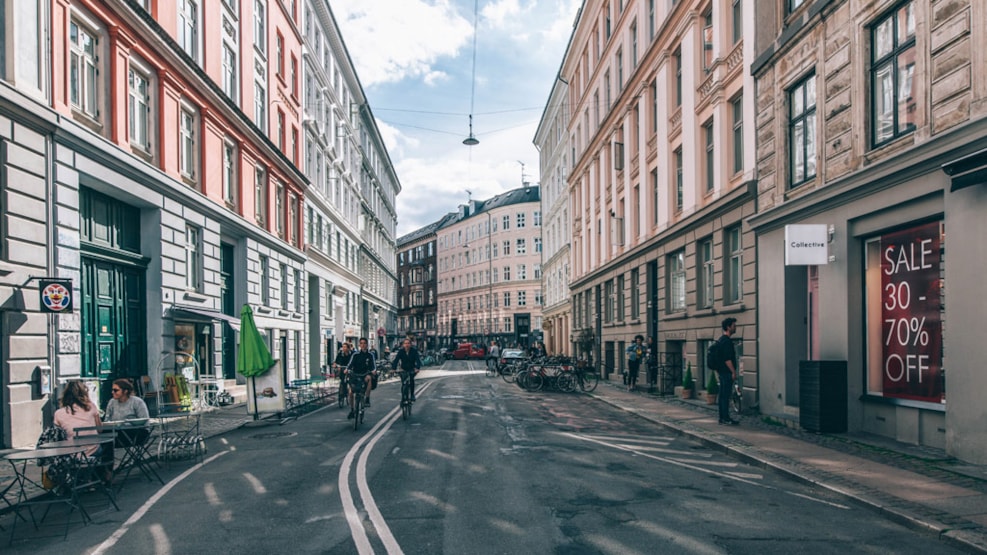 Elmegade
In Elmegade, the atmosphere is relaxing and cozy, and many young people and students hang out with friends on the pavement, outside the cafés or at benches on Sankt Hans Square.

Young families with children and girlfriends with prams meet for a chat and a cup of coffee at Coffee Collective or outside Kaffebar. Many Copenhageners really love Elmegade.
In Elmegade, you will find cool shops and famous Danish brands.