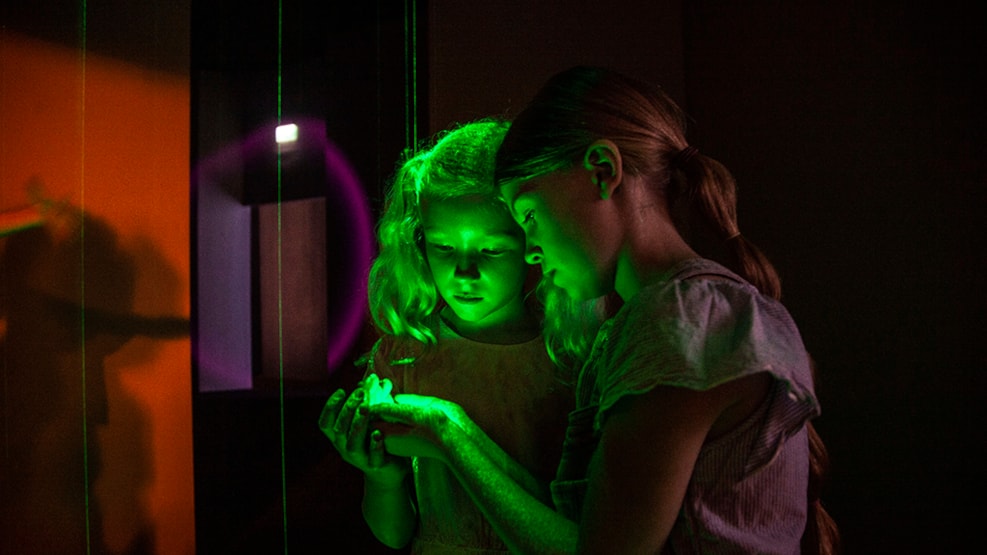 sustainable_experience
Experimentarium
Forget any school memories you may have of boring science classes and dry textbooks. Denmark's leading science centre has been capturing the imagination of adults and children alike for over thirty years.
Built on a history of bottles and cans
Founded in 1991 as a non-profit foundation, Experimentarium is housed in the former soft drinks bottling facility of the world-famous Danish brewery Tuborg. Its 28-tonne aluminium facade is appropriately made partly of recycled beer and aluminium cans. Since it first opened, millions have since passed through its revolving doors to lose themselves in fascinating surprises on every floor.
Educate and illuminate
Experimentarium has always had a clear mission: to educate on scientific and technological methods and research past and present - and that the best way to illuminate and captivate is through play. That's why everything is designed to be touched or interacted with. Here you can encase yourself in a giant soap bubble, ride a rodeo armchair or experience what it's like to be a baby in the womb!
Spread out across four floors, each is divided into various themes such as the human body, a 'Miniverse' for toddlers and the world's first fully interactive cinema with motion sensors. As you climb its magnificent copper spiralling staircase, designed to resemble the twisting double helix structure of DNA, you ultimately discover magnificent panoramic views from its rooftop terrace.
Science for all the senses
All activities and exhibits are in both Danish and English, with clear, accessible instructions. Here nothing is dull or dry - in fact, some exhibits might literally leave you a little bit wet. Experimentarium also holds regular workshops, guest exhibitions, and practical demonstrations. But the one rule of this superb science centre is to dive in and experience everything for yourself.
Getting there
Experimentarium is easy to get to and is only 6 km from Copenhagen City Centre. Cycles lanes take you north through Østerbro, right to its revolving entrance doors. If you are coming from the city, we recommend you take the picturesque waterfront route to Tuborgvej.
You can also take the S-Train to Svanemollen station then either walk for fifteen minutes or hop on the 1A bus north and stop at Tuborg Boulevard (Strandvejen). By Metro, it's the M3 to Poul Henningsens Plads Station, then take the bus 1A.