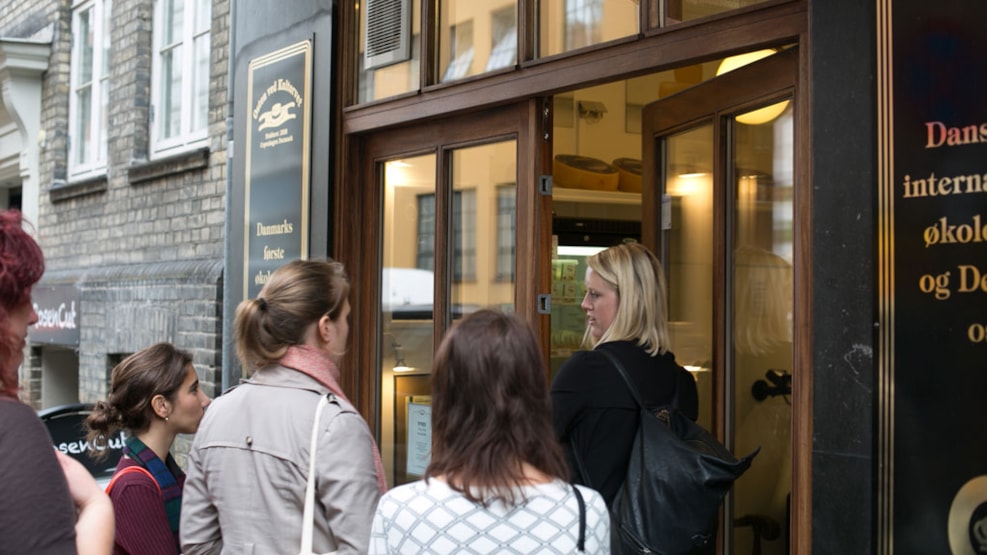 Foods of Copenhagen
Foods of Copenhagen takes you on a fun stroll around the city to some of Copenhagen's authentic culinary offerings.   
With three different tours, there is something for every taste, and each tour is guaranteed to satisfy your culinary curiosity (and leave you with a full stomach).  
Take the world food tour, the sweet tooth tour or the Danish delicacy tour if you wish to experience and sample the Danish cuisine as done by the locals. 
The guide will lead you through Copenhagen's maze of small alleyways making 5-9 stops, each of them giving you the chance to sample some delicious dishes and delicacies. At each restaurants, specialty shop, food market and bar, you will meet friendly and passionate food entrepreneurs and chefs who explain you about their food and products. 
Join the tours together with other tourists (and Danish foodies) or book a group tour. See more on their website.