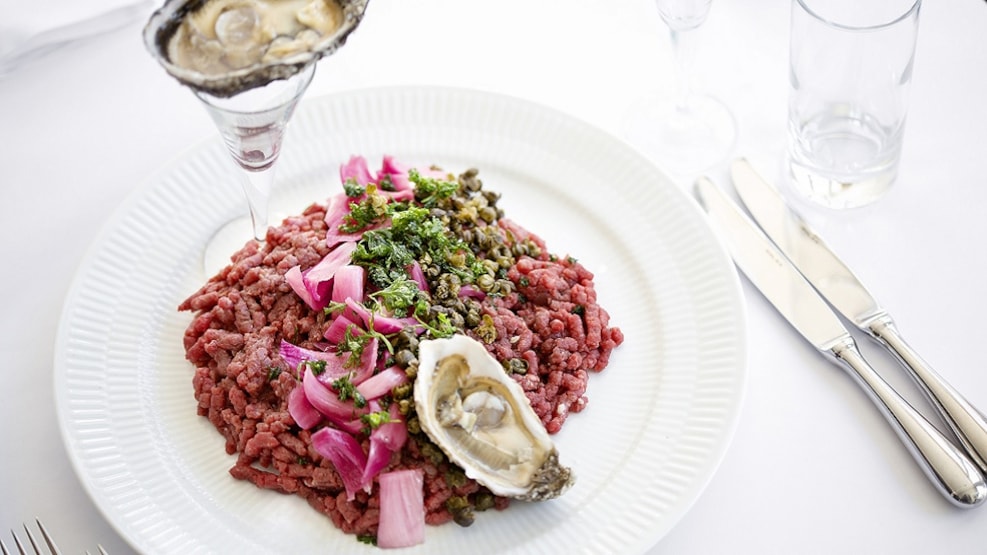 Fru Nimb
Open-faced sandwiches at the historic Fru Nimb in Tivoli Gardens. It does not get more Danish than this
If you want to experience the renowned Danish open-faced sandwiches, you are in for a treat. Fru Nimb inside the old amusement park Tivoli Gardens, serve the famous Danish eating and with a menu counting more than 50 different kinds, you are sure to find something for your liking.
The open-faced sandwiches are made with inspiration from old traditions, as the recipes come from the more than 100-year-old cookbook, originally written by Louise Nimb - Tivoli Gardens' original "smørrebrødsjomfru" (chefs specializing in open-faced sandwiches).
Please note that although Mrs. Nimb is located in Tivoli, you can visit Mrs. Nimb for lunch all year round at the entry of Nimb Hotel. When Tivoli is open you can go through Tivoli's entrances.
Max capacity: 130 pax