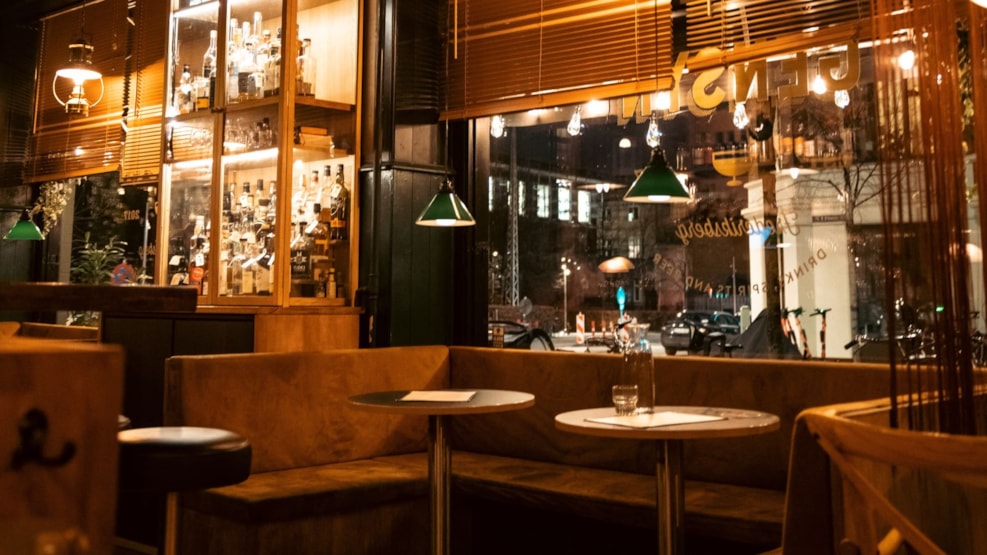 Gensyn Bar
A no-bullshit neighbourhood bar where atmosphere and good drinks means more than putting on a show and keeping up appearances. 
Located in a former dive bar – known by Danes as "bodegas", the owner Terkel is living his dream which is built around equals part homey vibes and quality cocktails at fair prices. Nothing fancy here on the corner of a pretty ordinary Frederiksberg residential building.
Gensyn (which means to see you again) is a low-key neighbourhood bar where everyone is welcome for a drink and game of snooker. Because that's exactly what the owner loves when going out. During his many years as a mixologist on Copenhagen's blooming cocktail scene, Terkel used to finish shifts off far away from the posh bars and instead just opt for a cigarette and a beer at a simple bodega, where you didn't have to dress up or spend an awful lot of money to have a good time.
Combining this feeling with his mixology skills and sense for great tastes and quality booze, Terkel decided to follow his dreams, and Gensyn was born. Today, he owns the bar together with his collaboration partner David.