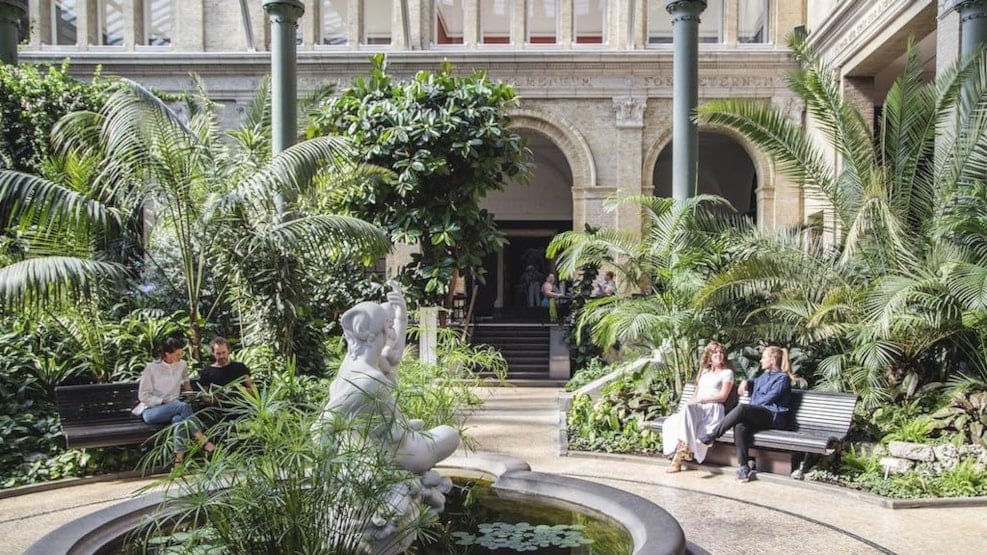 Glyptoteket
Art and sculpture museum in central Copenhagen with a glorious winter garden.
Ny Carlsberg Glyptotek displays ancient and modern art in truly unique surroundings. Founded in 1897 by brewer Carl Jacobsen, the gallery is renowned for its marble sculptures and winter garden.
Step inside and discover a beautiful building with high ceilings and a showstopping centrepiece winter garden full of palm trees surrounding a fountain and pond.
The Collections
The gallery is divided into ancient and modern collections. The Department of Antiquities houses excellent collections of Egyptian, Greek, Etruscan and Roman art, providing a delightful journey through 3500 years of art and history. Stroll the hallways lined with marble statues, and you can imagine yourself in Ancient Greece, Egypt or Rome.
The Modern Department focuses on Danish painting and sculpture of the 19th and 20th centuries and French art of the same period. Enjoy paintings from Denmark's awe-inspiring Golden Age, and experience French Impressionism as well as more than 40 works by Gauguin. It is also possible to see the complete series of Degas' bronzes and 35 sculptures by Rodin.
Special exhibitions
The Ny Carlsberg Glyptotek often holds special exhibitions which are presented as an integrated part of the museum experience. These exhibitions may require that certain works in the permanent collection, ordinarily accessible to the public, will not be on display. We recommend checking the website for information on exhibitions and current events before your visit.
In the beautiful and spacious Winter Garden, you can take a breather and refresh yourself at Café Picnic where you can enjoy a piece of cake, a light lunch, or maybe just a coffee in the peaceful surroundings. The gallery also has a small bookshop and souvenir shop.