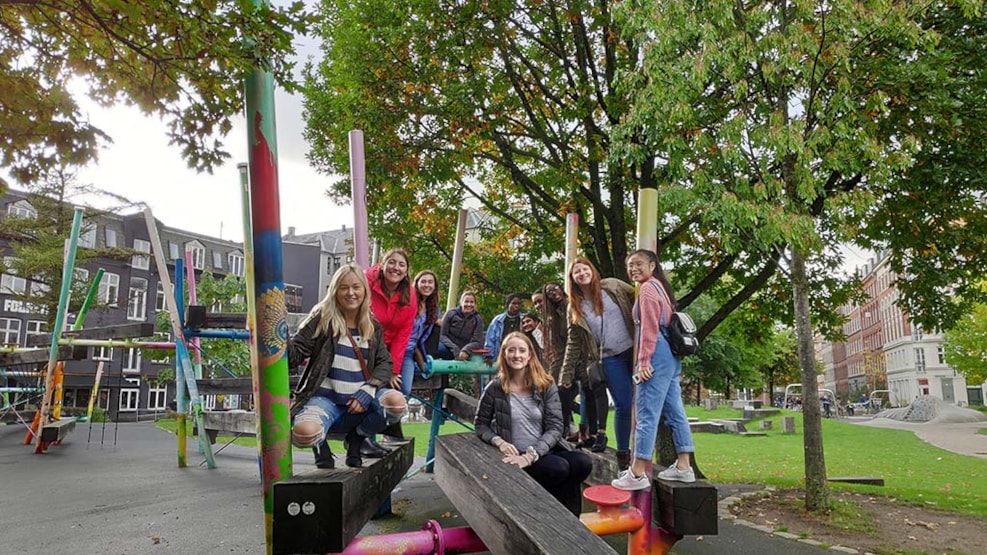 Green Bike Tours
Explore the green and sustainable Copenhagen with Green Bike Tours.
Green Bike Tours offers several guided tours in Copenhagen focusing on sustainability and green urban development.
On the 2-3 hours sustainable and green bike tours and walking tours, you'll be doing Copenhagen like a local. 
On tour 1: The Sustainable city and you.  On this amazing bike tour, you will get inspiration on how to lower your climate footprint while experiencing green transformation in the city of the future. On this 3-hour bike ride, we take you around Copenhagen and tell you about how you as a private person can reduce your climate footprint based on everyday things. We talk about what contributes most to CO2 emissions: food waste, the fashion industry, and the cities. The tour focuses on the connection between the individual's climate footprint and how an entire city lowers its climate footprint and is for anyone interested in sustainability. We cycle through Vesterbro, Islands brygge, past Christiania, out on Refshaleøen and back to Nørreport station.
This public tour takes place on the last Saturday of the month from 10 am to 1 pm. Book your spot on the website.
On tour 2: The Sustainable Walking Tour in Cool Copenhagen, you will together with your green guide dig into the Sustainable Development Goals and explore why Denmark is the world leader in achieving the goals! This tour takes place around the old city center, with visits to classical highlights and hidden gems, but with an alternative, framing compared to traditional guided tours. If you want the perfect mix between classical city exploring and sustainable development, this is the tour for you.
This public tour takes place on the first Friday of a month from 3-5 pm. Book your spot on the website.
For all tours, you will be guided by green guides with a special interest and deep knowledge of the green city.
Bike tours in Malmo - The sustainable city of the future
Green Bike Tours also offers a similar guided bike tour in Malmö.
During the 3 hours tour by bike, you'll find yourself in one of the showcase areas of sustainable urban planning; the Western Harbor. After that, you will cycle through beautiful parks and the old city center. The tour focuses on green architecture, urban sustainable planning, and energy-efficient building, as well as recycling, green roofs, renewables, biking, and water management.
This tour is on every first Saturday of the month from 10 am to 12.30 pm.
All tours (also other tours on the website) can be arranged on other dates for private groups by writing the contact email.
New in 2021: Live virtual guided tours
The green guides from Green Bike Tours are now delivering 1-hour online virtual guided tours from Copenhagen, Berlin, and Malmø. The tours are both for individuals as well as organizations, companies, or universities and designed as "study trips" demonstrating green urban city lifestyle from the guides' home to your home or institution.