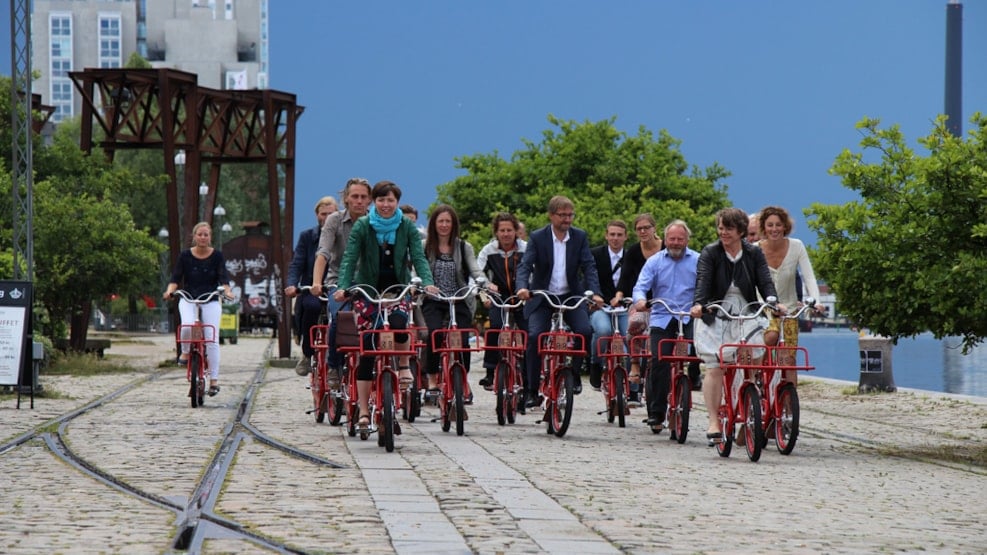 Guided tours with the Cycling Embassy of Denmark
Guided tours showing you how Copenhagen became the world's bike capital

The Cycling Embassy of Denmark is a comprehensive network of cycling professionals and offers tours different from most other guided tours.
From the bike saddle, you don't get to see the traditional tourist attractions, but rather how Copenhagen has developed into the best cycling city in the world.

So, what is it that makes Copenhagen's bicycle culture so special? What makes the Copenhageners bike so much? On the guided bike tours with The Cycling Embassy of Denmark, you ride through the city and become part of Copenhagen's famous bicycle culture yourself.

The local guides take you through their favorite cycle streets and show you what makes Copenhagen's bicycle infrastructure work so perfectly.

The tours are especially relevant for officials, bike enthusiasts, city planners etc. and are only for groups.