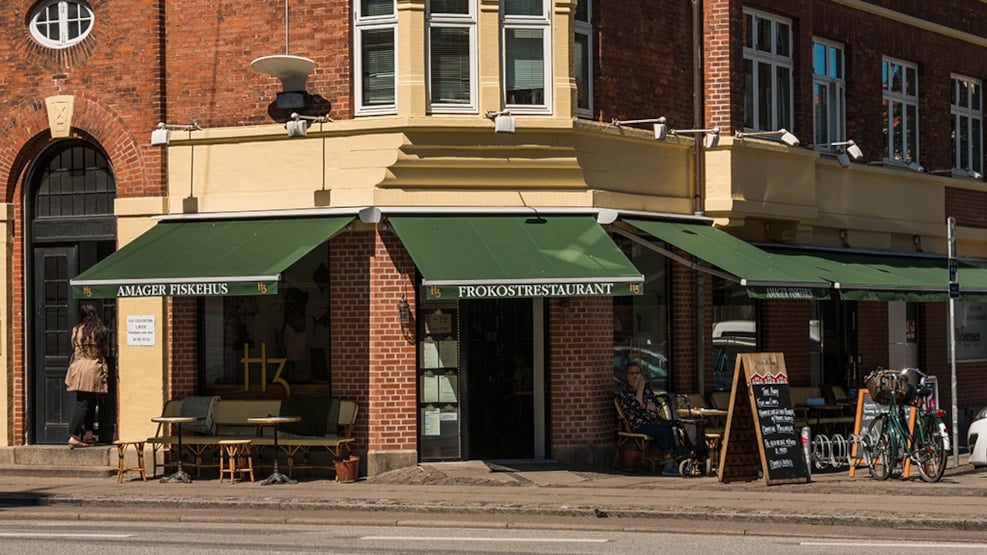 H3 Amager Fiskehus
Family owned H3 Amager Fiskehus has been a part of Copenhagen history, since the late 1800.
It's the story of a family, who since the 1870's has brought fresh caught fish to their customers. It started with a simple horse carriage on the streets of Frederiksberg but is now a well known and loved fishmonger and restaurant.
Amager Fiskehus (fishmonger) moved to their current location more than 50 years ago. For some it's pure nostalgia to come by the shop and see that everything is like it's always been. Well almost. The fish is still fresh, the staff still smiling, but the shop is no longer "just a shop". Being the 5th generation at Amager Fiskehus, current owners Rikke and Lars has expanded their business a bit. They've opened H3 Amager Fiskehus - a cozy restaurant of just 28 seats right next to the shop.
H3 Amager Fiskehus serves fresh fish cooked with lots of love, making sure that their guests gets even more inspiration to cook and eat more fish themselves. They've got a delicious menu with both lunch and dinner as well as set menus.  Stop by for a piece of Copenhagen history, and a taste of a true Danish catch.