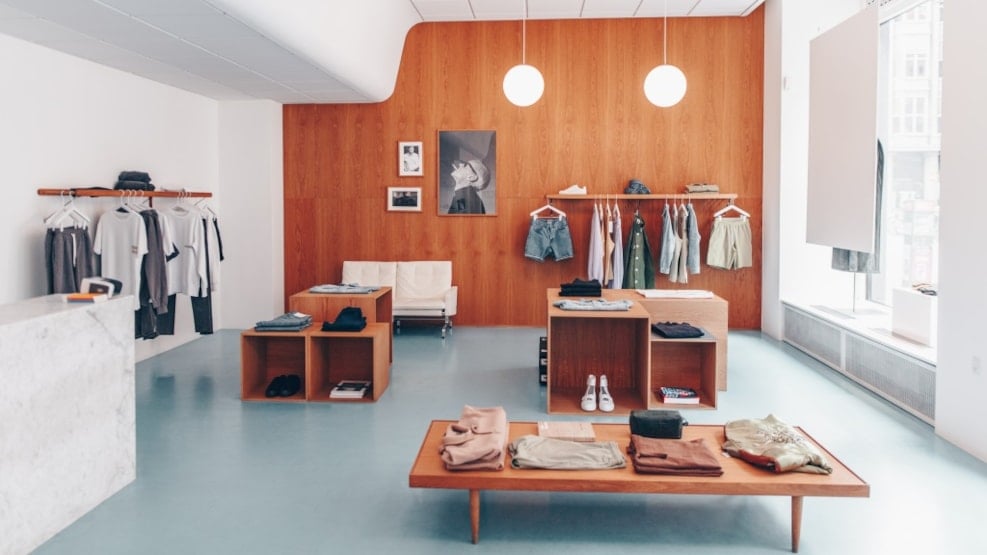 Han Kjøbenhavn
The peculiar world of Han Kjøbenhavn
Han Kjøbenhavn was founded in 2008 in the streets of Copenhagen and started out as an eyewear brand. Though this remains the heart of the company, Han Kjøbenhavn has also become a popular menswear brand that draws inspiration from timeless Danish design and old-school workwear. The brand is known for great fit and tailoring, but at the same time explores alternative materials such as neoprene, mesh, and PVC in the collections.
The Han Kjøbenhavn universe is like no other, which you can clearly see in the short films presenting their collections. They feature all sorts of quirky personalities, completely freed from the standard model types and polished facades, while giving an insight into the (pretty dystopian) world of Han Kjøbenhavn. The brand has gained lots of recognition internationally, and collaborates with large brands such as H2O, Puma, and New Era.
Visiting Han Kjøbenhavn's store in Copenhagen, you'll also notice their inspiration from the classic Danish aesthetics in the interior. The clean-cut shop lets you browse around in a comfortable environment while checking out the collection. Oh, and for some inexplicable reason, they also sell Lego.