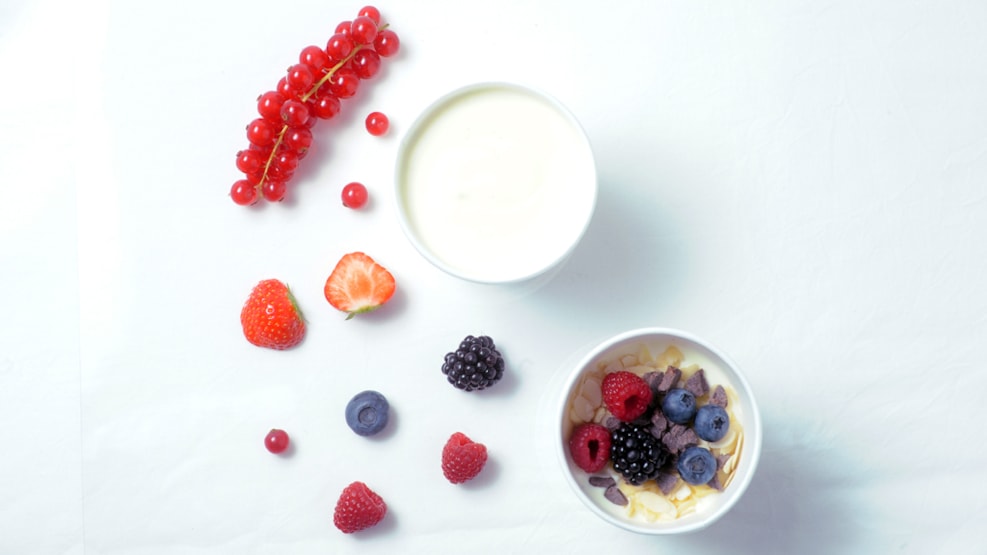 Hansens Icecream
You find the cosy dairy store, Hansen's Icecream in Copenhagen. Everything is fresh and organic from Hansen's dairy or homemade.
When you visit the small dairy store in Store Kongens Gade number 93, you are greeted by a sweet, warm, and pleasant smell. It comes from a mixture of coffee, the selections of Hansen's ice creams, and home baked cones, which Thomas bakes from a family recipe.
In Hansen's Dairy Store you find something for morning, midday, and afternoon. Wake up with a warm cup cortado with milk foam made from Hansen's Jersey milk. Enjoy a yoghurt or skyr for breakfast with the season's toppings. The toppings can be Hansen's own muesli, berries, or what else the season offers of fresh ingredients.
Visit the store and buy fresh milk to bring home. The fresh jersey milk from Hansens Dairy, is delivered to the store every Wednesday. Beside the high quality of the milk, it comes in nostalgic design glass bottles, so they are a pleasure for the sense of vision and taste.
If you have a sweet tooth in the late afternoon, you should try Hansen's Dairy Store's ice cream before 17:30 when the store closes in the weekdays. There is also a tempting selection of ice creams.
The "iscreme" is similar to a softice. Try a yoghurt, chocolate or mixture of both. Enjoy their "mælkepop" which is similar to milkshakes in pastels, or bring home their homemade cream puff covered in chocolate for later.
Enjoy the products in the store, take it with you on a walk in Copenhagen, or bring some of them home. Buy a bag of good coffee and make it yourself, or use the muesli for topping on breakfast at home.
You could also buy a box of your selection of ice cream for later. Just combine your favourite flavours and explore the selection of liquorice, chocolate, macaroons, and much more. And do not forget the lovely homemade cones.