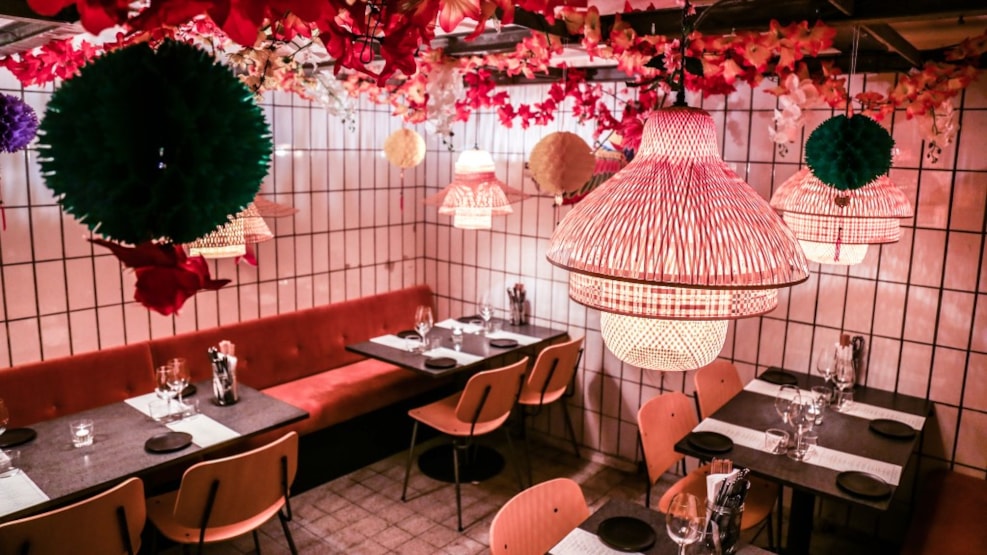 Hanzō
Asian gastro bastard living in Copenhagen
As part of the popular Madklubben universe, the talented chefs at Hanzō will serve you their interpretations of dishes from the East for a very reasonable price. While focusing on an Asian culinary experience, Hanzō doesn't hesitate to break rules or cross borders. The dishes are inspired by both street kitchens and gourmet from Japan, Thailand, China, Vietnam, Laos and Cambodia, but also draws inspiration from the rest of the world.
Hanzō is located at Værnedamsvej just between the Vesterbro and Frederiksberg area. Besides from a colour-bursting dining hall, you can also get seated in one of the restaurant's "secret" rooms that can only be accessed through the kitchen - again inspired by the authentic Asian experience where all the most mouth-watering food is found in hidden alleys and corners.
Restaurants by Madklubben
Madklubben is a restaurant chain in Copenhagen, which owns a number of very different eateries, but all have one thing in common: They serve quality food at budget prices.