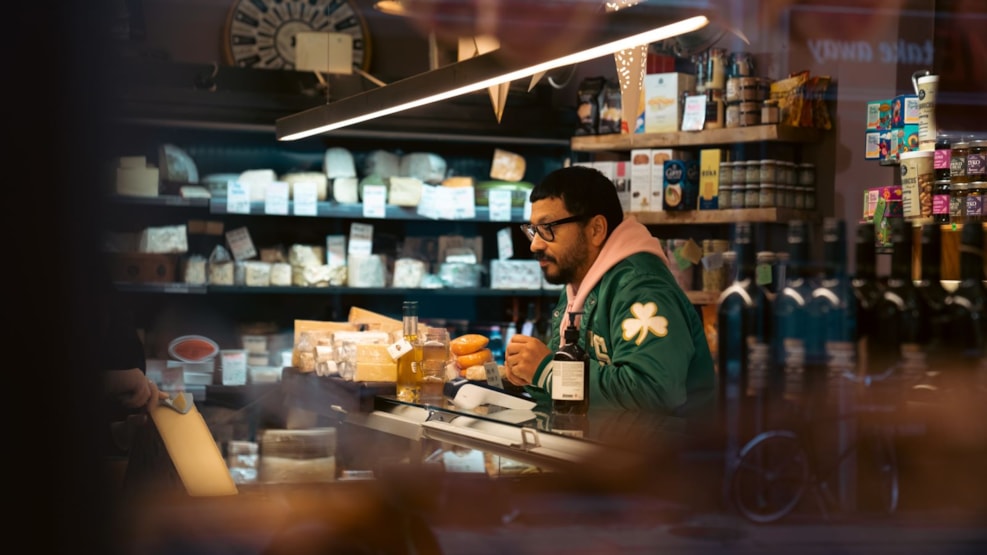 Helges Ost
At the cheesemonger, Helges Ost, in Værnedamsvej in Copenhagen, you can buy many different cheeses, bread and cold cuts.
At Helges Ost (Helge's Cheese) there are a large selection of special cheeses from all over Europe, sausages and salami and bread from own bakery. So are you having friends and family over for cheese, olivies and salami, Helges Ost is a great place to go.
You can get cheese from Italy, Spain, Norway and France, crackers from Bornholm and English biscuits, Italian bread and rosemary bread, olives and salami from Spain, Denmark and Italy.
If you get hungry while you shop, you can buy delicious sandwiches with chili sausage, parma ham, turkey breast, etc.