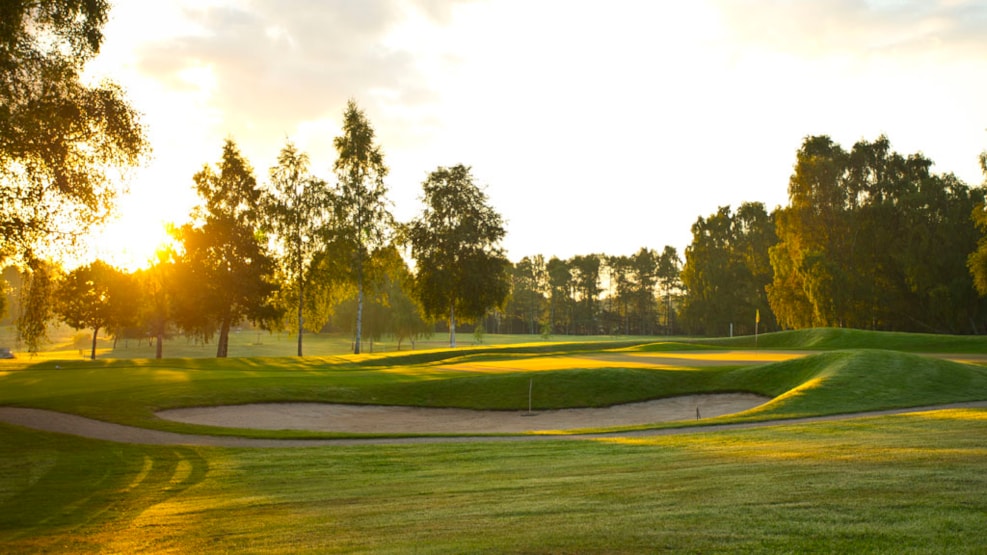 Helsingør Golf Club
One of Denmark's oldest golf courses can be found in the northeast corner of Zealand on the outskirts of Elsinore, not far from the ferry link to Sweden. The golf club was founded in 1927 on the site of a former Royal Danish Army drill ground belonging to the officer's academy at Kronborg Castle.
Today the golf club features 18 wonderful and very different holes as well as a 9-hole par 3 course. Over the years, Helsingør Golf Club has been rated among the top ten Danish golf courses many times, and the reasons for this are evident to all who play here.
The course has hosted 2 European tour tournaments, in 2006 Scandinavia Senior Open, and the 2007 LPGA Nykredit Masters.
Standing on the clubhouse terrace with a clear view of the 1st tee and 9th, 18th and 13th greens, the visitor is struck by the impression of a beautifully landscaped park where the holes are charmingly encircled by a variety of attractive trees and bushes. Regardless of the time of year, players have always been assured of an outstanding nature experience at Helsingør Golf Club. And those playing the 10th and 11th holes are rewarded with an impressive view of Sweden nestled across the waters of the Sound.
The 5606 meters, par 71 courses from the yellow tee is not very long, and at first glance, it doesn't look particularly difficult. But make no mistake: the parkland course, with its trees, bushes and small lakes, is very challenging indeed. Fortunately, it's almost always easy to locate your golf ball, but it can easily mean a few extra strokes if you stray from the fairway.
The golf club's competent greenskeepers are to thank for the unusually high overall standard of the course. One of the reasons is that over the past few years the Helsingør Golf Club has hosted the European Senior Tour as well as the Ladies European Tour. On both occasions, the club was praised to the skies by the otherwise pampered participants – not least for its excellent and very fair greens.
The clubhouse is home to a charming restaurant offering a wide choice of food and beverages at reasonable prices.
A well-stocked pro shop, driving range, putting green.